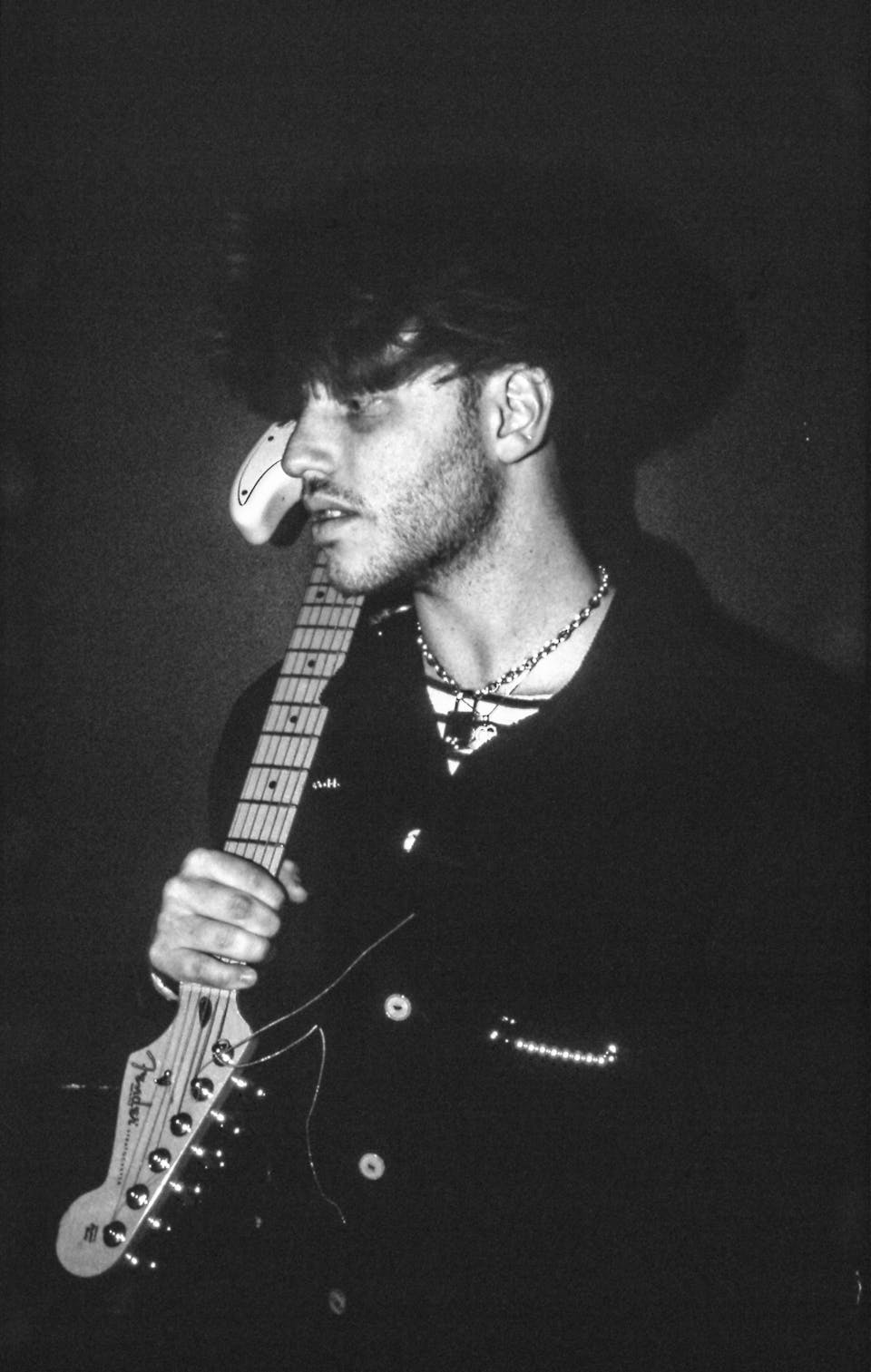 Yoshi Flower
Mothica, Sam Austins
Yoshi Flower at DC9! // New mixtape "I Will Not Let My Love Go To Waste" out on December 6th

Yoshi Flower is an anti-pop anti-hero.
The singer-songwriter-producer's debut independently released single, "Movies," earned early praise from iD and Billboard with FADER calling Yoshi's sound, "effectively early Lana Del Rey except if her partying involved EDM."
Growing up in the socio-economically diverse Detroit scene, Yoshi found himself navigating many different circles. The rich kids with too much money for drugs and the rough-and-tumble kids with not enough — both played a part in shaping Yoshi's sound today. Flower's early upbringing was informed by equal parts electronic, hip-hop, and rock music. Today, he's the kind of person you'll find simultaneously practicing meditation while also aspiring to own a Lamborghini.
Flower made his debut stage performance at Bonnaroo, and has since toured with Dua Lipa, SG Lewis, Whethan, Skizzy Mars, EPIK HIGH, blackbear, with guest appearances at Coachella with close collaborator Elohim. Summer 2019 took him to Made In America, Lollapalooza (Chicago) & Taos Vortex for festival performances.
He signed with Interscope in 2018 before releasing the debut mixtape "American Raver." The project, which iD called "a pledge of allegiance gone goth," featured collaborations with Jesse Rutherford of the NEIGHBOURHOOD and comedic interludes from Brandon Wardell. His follow up mixtape "PEER PLEASURE" came summer 2019, with PAPER Mag commenting "PEER PLEASURE ends up being a low-key pledge to the broken love affair we all have with our own psyche."
On paper, Yoshi's aspirations — personally, musically, emotionally — may seem like a tall order but the results — including tracks "Just on Drugs," "Dirty Water," and "Brown Paper Bag," which is featured in Netflix's "On My Block" — speak for themselves.
Mothica is the audio / visual project of McKenzie Ellis. Like a moth, nocturnal yet drawn to the light, her lyrics balance clever wordplay doting on intimate and often dark life experiences.
McKenzie learned to produce in Ableton and released an EP called Mythic in 2015. Her somber song about self-empowerment, "No One" reached No. 6 on the US Viral Spotify Charts. Soon after, she released the smash hit "Clear" with Canadian producer Pusher. The song currently sits at 14 million plays on Spotify and put her on the radar for everyone from Spotify execs to Teen Vogue. In the following couple of years, Mothica released 2 more EPs and collaborated with artists like Crywolf, Tennyson and Said The Sky.
On Nov 9 2017, Sam released his official debut entitled ANGST, executive produced by Detroit's SYBLYNG. ANGST is a deep dive into the underbelly of youthful rebellion. It's a cerebral project about paralyzing anxiety and inhibited potential, coping mechanisms and escapism. It's Austins discarding his traditional "rap" delivery and instead using the versatility of his voice and carefully crafted soundscapes to pull us into the real angst that exists when we oscillate between ego and insecurity, victory and victimhood, stagnation and evolution. While adding to his growing portfolio of work, this project is a piece that stands alone-- A needed act of catharsis; a release in the most literal and visceral sense for an artist who is moving forward quickly.

Venue Information:
DC9 Nightclub
1940 9th St NW
Washington, DC, 20001