8:45PM Wyland ~ 7:45PM SCR
SET TIMES
8:45PM Wyland
7:45PM SCR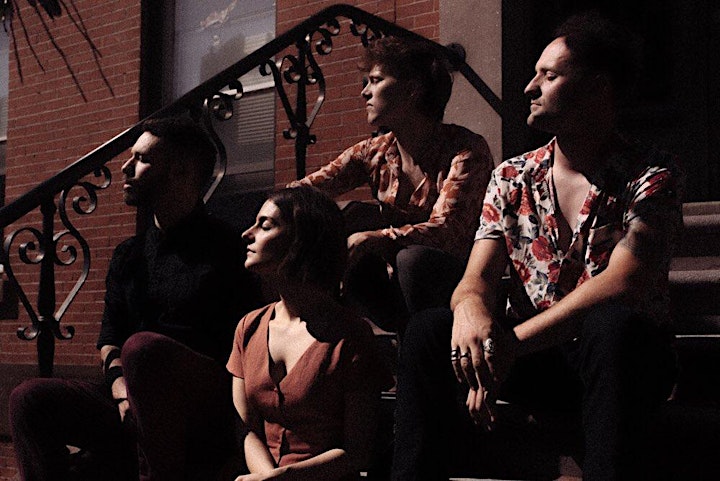 Wyland
WEBSITE : FACEBOOK : INSTAGRAM : TWITTER
Hailing from the Meadowlands of New Jersey, Wyland have made a name for themselves in the live circuit. Conjuring a bit of grit with the indie spirit of acts like Foals and the Arctic Monkeys, the band creates a fresh and unique live experience that sets them apart from their contemporaries.
Their sound reached overseas to Ireland, where the band spent the better half of 2018 recording with producer Philip Magee (Kodaline, Miles Kane, The Academic).
They recently finished an East Coast tour with Universal recording artist Valley, and their last single 'Nowhere Now' amassed over 130,000 streams on Spotify since its release in late 2018. It was also featured on Spotify's Fresh Finds playlist shortly after its release.
The alt-rock group has performed at festivals alongside acts like Mumford and Sons, Alabama Shakes, The Maccabees, The Flaming Lips and many more while receiving praise from outlets such as Ones to Watch, The Line of Best Fit, Clash, Born Music and more.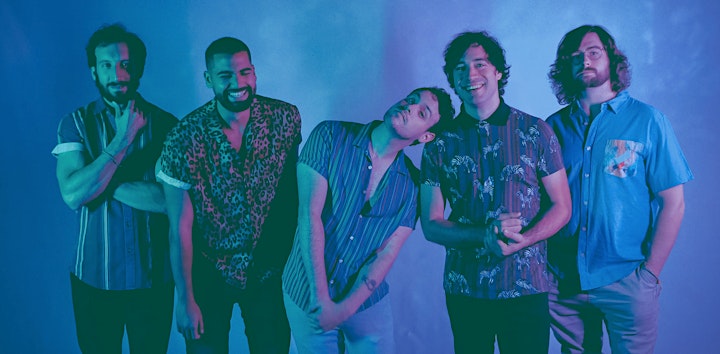 SCR
WEBSITE : FACEBOOK : INSTAGRAM : TWITTER
SCR is an alternative rock band that formed in 2015, which consists of Jack Weppler, Alex Laudani, Matt Carlin, Richie Cluxton and Micah Cowher. Since their formation, the group has reached hundreds of thousands with their pop-rock driving single "Not Quite Done Yet" which went on to being featured in the blockbuster video game NASCAR HEAT 2.
With an arsenal of dynamic singles, SCR began to draw their following with their ambitious and captivating live performances. Performing alongside such talent as Collective Soul, Gavin Degraw, Andy Grammar and Red Wanting Blue just to name a few. In August 2019 the band went on to perform for a sold out crowd in their hometown of New York at the Bowery Ballroom.
SCR is currently hard at work on their new record with their first single off of it soon to be released in the coming fall season of 2019.

Renowned marine life artist Wyland changed the way people think about our environment when he started painting life-size whales on the sides of buildings in the 1980s. Wyland always thought big. And he never stopped.
Today, the Wyland name has become synonymous with the new generation of awareness about environmental conservation. Through his unique marine life paintings, sculptures, and photography, Wyland has inspired a generation about the importance of marine life conservation. His life – like his art – can find him anywhere around the world, at any time, from the Antarctic ice shelf on a photo expedition to document climate change to a grassroots journey down the Mississippi River on a mission of conservation.

The multi-faceted artist, scuba diver, educator, and explorer has hosted several television programs, including, "Wyland's Ocean World" series on the Discovery Channel's Animal Planet Network, "Wyland: A Brush With Giants" and "Wyland's Art Studio," a series for national public television. His mission of engaging people through nature-themed art and a more environmentally friendly lifestyle has led to strategic alliances with such notable organizations as the United States Olympic Team, United Nation Environment Program, and Walt Disney Studios, to name a few.
Wyland's 100th and final Monumental Marine Life Mural, Hands Across the Oceans, a 24,000-square-foot, half-mile-long series of canvas murals with student artists from 110 countries, was displayed in October 2008 at the National Mall in Washington, D.C., and honored by the National Park Service, Smithsonian Institution, White House Council on Environmental Quality, and the U.S. Department of the Interior. In May 2010, the United Nations released six Wyland images for an international stamp issue celebrating the 50th Anniversary of the Intergovernmental Oceanographic Commission.

Since 1993, the non-profit Wyland Foundation has set the standard for environmental outreach. In partnership with the United States Forest Service and National Oceanographic and Atmospheric Administration (NOAA), Wyland is actively engaged in teaching millions of students around the world to become caring, informed stewards of our ocean, rivers, lakes, estuaries, and wetlands.

The enormous extent of Wyland public artworks (it is estimated that his murals are viewed by more than a billion people every year), his award-winning art galleries, and community service projects have made him one of the most recognized and beloved artists in the nation. He is considered one of the most influential artists of the 21st Century, with artwork in museums, corporate collections, and private homes in more than one hundred countries.

For more information, visit http://www.wyland.com.


Venue Information:
DC9 Nightclub
1940 9th St NW
Washington, DC, 20001