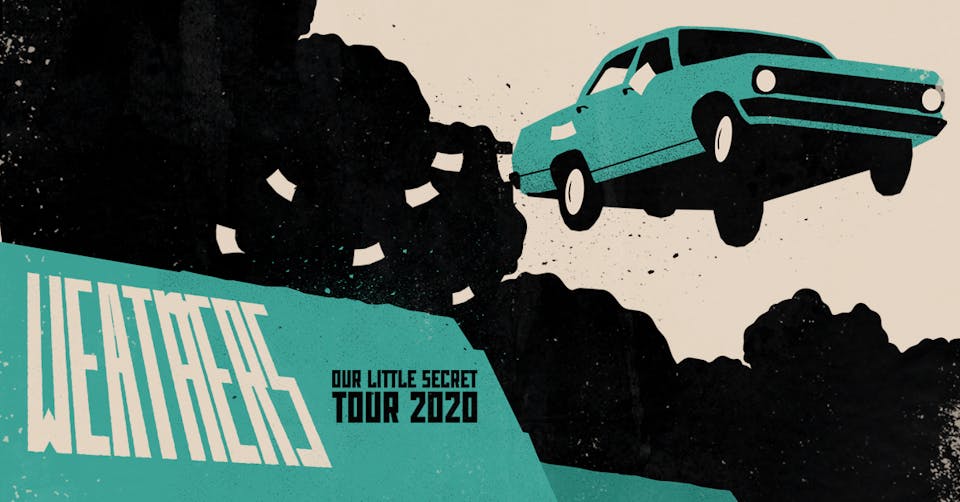 Weathers at DC9! - New Date

Weathers is Cameron Boyer, guitarist Cameron Olsen, bassist Brennen Bates, and drummer Cole Carson. Having gone through some challenging events over the past two years, Boyer wanted to process his struggles through songwriting. He felt compelled to make feel-good songs about self-value, self-discovery, and about being betrayed and moving on. When Boyer and Olsen began writing new songs in January 2017, what emerged was "this messy, glitchy sound," Boyer says, adding that a 1958 Silvertone guitar bought from a garage sale is played on nearly every song, and gave the music what the album's producer Tim Pagnotta (WALK THE MOON, Neon Trees) called a "ratty, acoustic" feel."
LA two-piece Moby Rich turn melancholy song craft into bold, pop hooks and visuals. Their debut single, Yoko Ono, is a euphoric-by-way-of-ethereal burst of joy; a love song (or at least their version) about finding someone to match your strange.
The pair -- Maxwell Joseph and Connor Pledger -- relocated to LA in 2015 from Indianapolis and Atlanta respectively in search of, well, anything. Connor initially made the move after a music mogul stumbled across a cover he uploaded on YouTube and invited him to Hollywood to join a folk boyband he was putting together.
The majority of the pairs tracks are written on acoustic guitar, the thinking being that if a song sounds good acoustic, it probably sounds good full stop. Sometimes when you strip all the production from a song, you aren't left with much, says Connor. We want to be able to play everything from just a guitar, all the way up to a full band show. While either one of them can bring the genesis of an idea, whats important is that they always both vibe on it. If we dont, theres probably nothing to it, Connor simply states.
The pair sing every song in unison, (a sort of whole-is-greater-than-the-sum-of-parts attitude) which speaks volumes of their close, almost twin-like, friendship. Where my vocal lacks, his vocal picks up the slack and vice versa, says Connor. Almost like a yin and yang of vocal qualities.

Like the breezy, laid-back style of Mac Demarco's "This Old Dog," the razor-sharp vibes of Alabama Shakes, and the soulful, vintage essence of "Blood on the Tracks"-era Dylan, the sound of LA singer/songwriter Kenzo Cregan gives you a sense of nostalgia while also bringing a fresh sound. Hailing from a respected musical lineage and already having shared the stage with legends, Cregan writes tunes that are catchy, full of playful wisdom, and sure to warm your heart!

Venue Information:
DC9 Nightclub
1940 9th St NW
Washington, DC, 20001