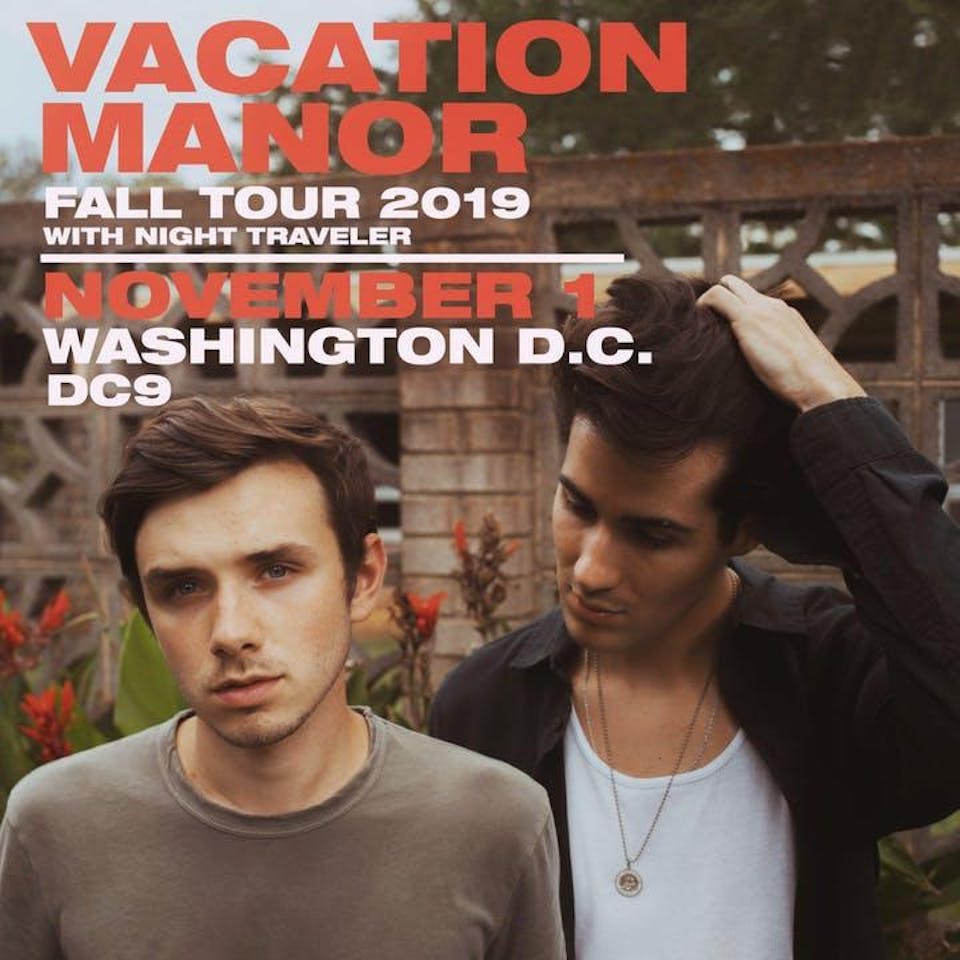 Vacation Manor
Night Travelers
$15.00
Tickets At The Door
9:00PM Vacation Manor 8:00PM Night Traveler
Vacation Manor
WEBSITE : FACEBOOK : INSTAGRAM : TWITTER
Nashville-based indie rock/pop outfit Vacation Manor's story might sound like something out of a feel-good collegiate flick, but it's pure fact. Singer and guitarist Nathan Towles met Cole Young (drums), Dane Spearman (bass), and Carson Cody (keys) at a music festival in the band's birthplace of Lynchburg, Virginia, while looking for musicians to join him at his college's battle of the bands in Washington, D.C.
After winning the showcase with only one practice the night before, the group has not only continued playing together but has since coalesced into an integrated family in which each member brings something to the group even beyond musical talent and cohesion, further fueling the band's trajectory.
Since releasing their first EP, Girl, Say, in 2016 and the follow-up single, "Fading," in 2017, Vacation Manor has accrued more than 5 million Spotify streams and performed their unique brand of warm, bright, heartfelt musings around the Midwest and East Coast, including opening for acts such as The Lone Bellow, Dawes, Colony House, Dave Barnes, Magic Man, and more. It's also possible you've heard some of the group's songs in Starbucks, Gap, and Banana Republic.
The band's latest album, Everything I Can't Say Out Loud (releasing September 2018), was recorded live to 2-inch tape, capturing the four-piece's imaginative and tight-knit feel, by producer/engineer Charlie Stavish (Ryan Adams, Foster the People, Imagine Dragons) in Joshua Tree, California.
Vacation Manor's charming, chiming tunes include summery anthems and nostalgic autumnal afternoon vibes that will work on you year round — honest and reflective songs of romantic hopefulness, longing, loss, and rebirth — all told with earnest vocals, precise-yet-sparkling guitar hooks, soulful synth-scapes, dance-worthy drum and bass rhythms, and choruses both catchy and thoughtful.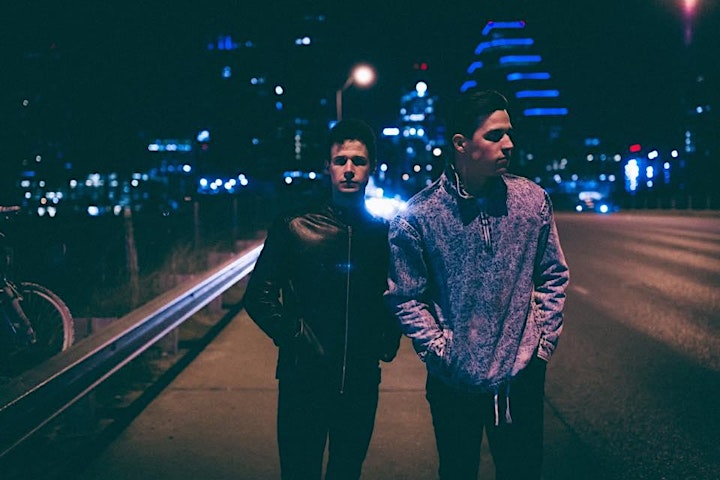 Night Traveler
WEBSITE : FACEBOOK : INSTAGRAM : TWITTER

Austin based & 80's influenced Night Traveler (Adam Fischer & Hunter Glaske) emerged in 2018 after past collaborations led to the decision to start something from scratch. After pooling together earnings from earlier projects, the duo walked away from 3 studio days with what would end up being the first 3 songs introduced under their new identity. Their debut single, "1984", was released 2 months later, giving listeners the ultimate summer soundtrack that would be a glimpse into the late-night drive, timeless sounds to come. Despite a completely independent roll-out, 1984 gained over 100k spins in the first month of release and created an honest connection with fans both young and old through their nostalgic lyrics and atmospheric sound.

A deeper introduction to Night Traveler came in February 2019 with the release of their first EP, Night Traveler, Vol.1. Though there was a special kind of magic in the circumstances surrounding their first release, the two were able to take a more thoughtful approach on each of these new songs. Taking their time to experiment sonically with different ideas allowed them to find the components to make each song feel just the way they wanted, articulating what they felt in a deeper way than ever before.

In the band's first year they saw their debut single amass over 650,000 streams and their complete song collection surpass over 1 million streams. The future looks bright for one of Austin's most buzzed about new bands.

Venue Information:
DC9 Nightclub
1940 9th St NW
Washington, DC, 20001