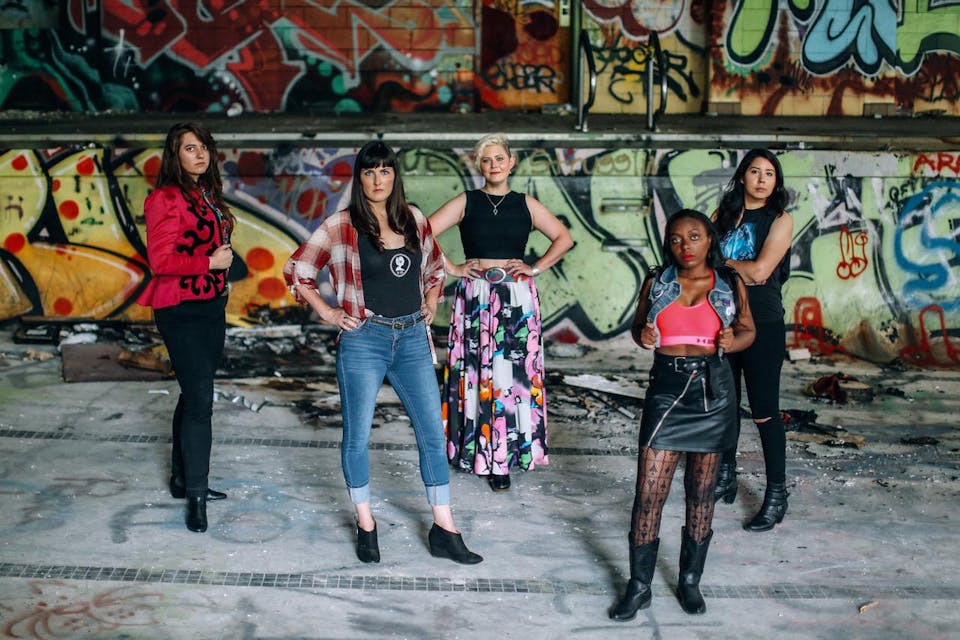 The OSYX
Cool Moon, Yes Vacancy
$12.00
Tickets At The Door
A night of local music featuring The Osyx!
9:30PM The OSYX
8:45PM Cool Moon
8:00PM Yes, Vacancy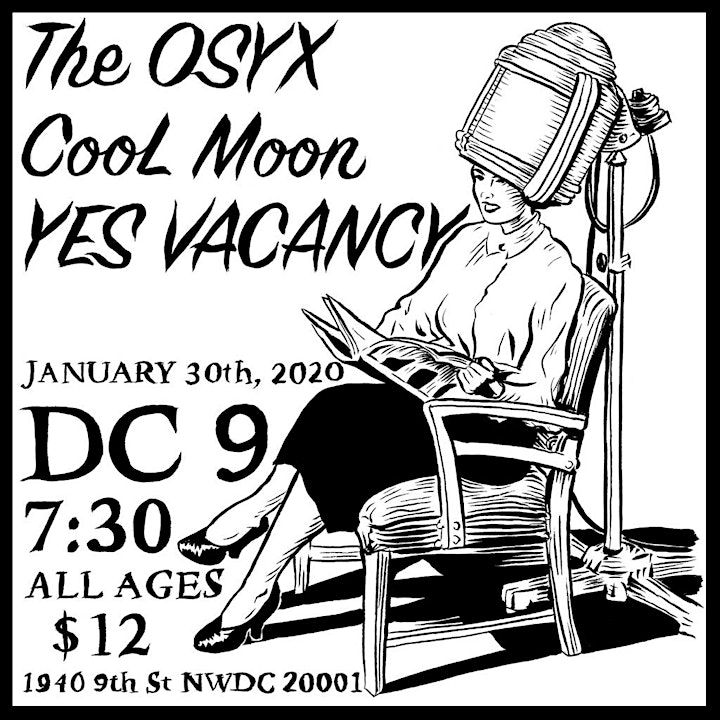 The OSYX is a fierce AF all woman post punk band from Washington D.C. In a short year and a half the band has played such stages as The Fort Reno Concert Series, The Black Cat MainStage, and The Smithsonian's Social Power off Music, and has toured the Midwest and Southeast to support their debut self-titled record heralded by Sound Opinions Jim DeRogatis as "One of the best heavy records I've heard all year." The album was released on this Could Go Boom! a 501 c 3 non-profit founded by the band to support womxn and non-binary people in music.

Cool Moon is an alt indie rock band from Houston, TX made up of Andrea Lisi (formerly of DC's Del Cielo), Anthony Schillaci, and Brian Smyth. Cool Moon enjoys day dreaming about playing with Jawbreaker in the late 90's, pets, running, hanging out with friends, keeping an upbeat attitude, playing music too loud to hear vocals, and going to bed at a reasonable hour (at least on weeknights).

There are few good things that can come from your cherished 8-track dying. But that's part of what led to four friends making the moody post-punk protest rock that is Yes Vacancy. Anchored by DC music veteran Ryan Nelson on drums, Yes Vacancy is a reminder that there's always space for new ideas.

Partners in rock include Başla Andolsun on bass, Aaron Harman on guitar and Mary Madden on vocals.

Venue Information:
DC9 Nightclub
1940 9th St NW
Washington, DC, 20001