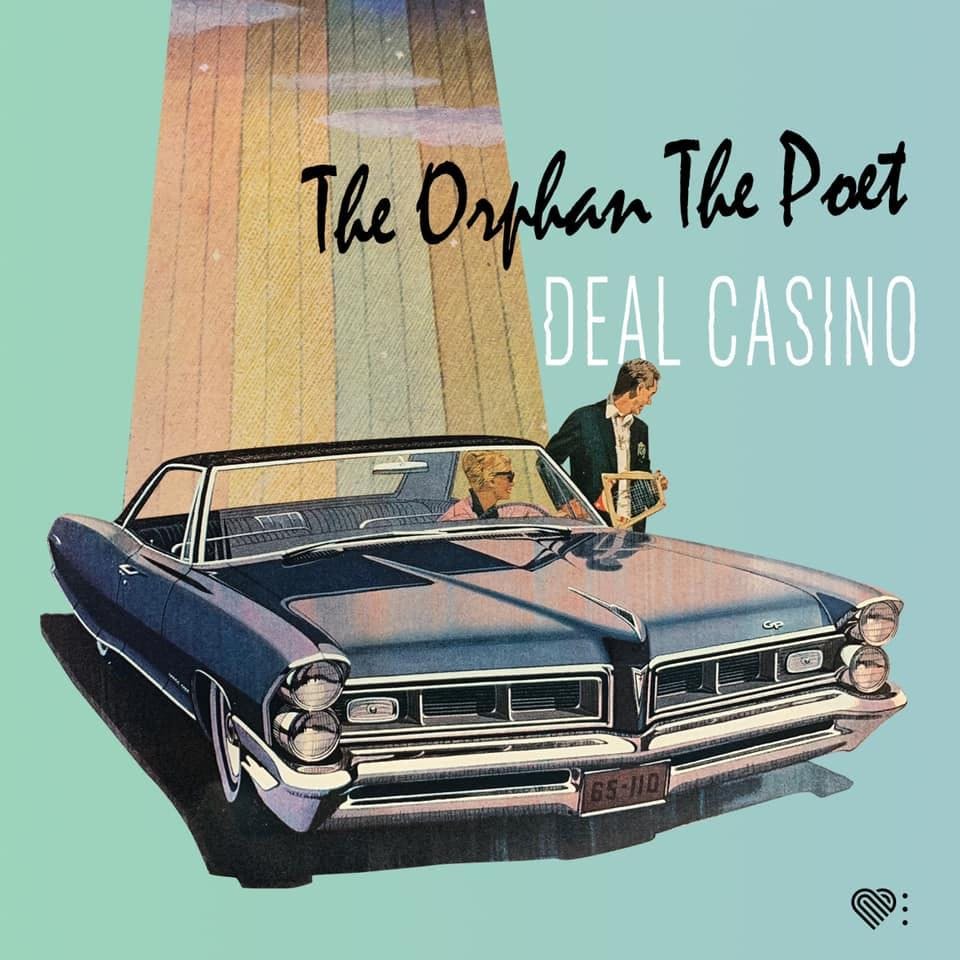 The Orphan The Poet
Deal Casino, Foxtrot & The Getdown
$15.00
Tickets At The Door
The Orphan The Poet at DC9!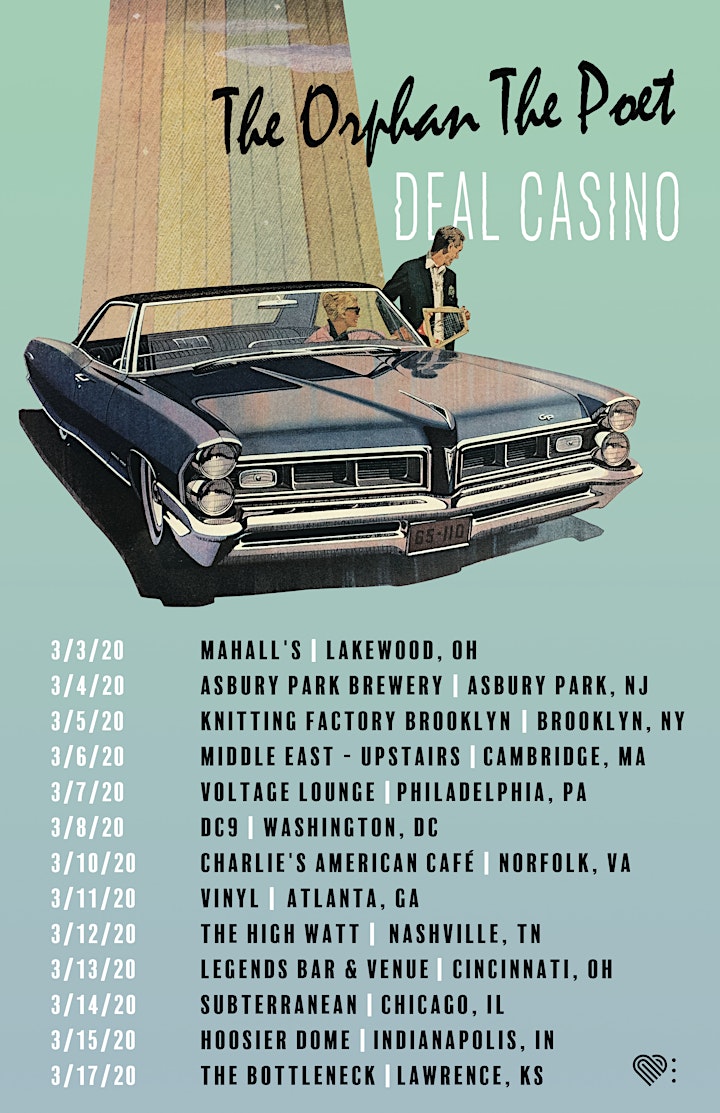 The Orphan The Poet is comprised of David Eselgroth (Vocals/Guitar), Dakota Johnson (Guitar), Jake Floyd (Bass), and Sam Gordon (Drums). The band's roots can be traced back to childhood friendships. Dakota and Sam had been friends since they were kids, while founding members David and Jake had known each other for years. Jake actually had recognized David at Warped Tour when they were younger from the local music scene. After screaming the lyrics to "In Too Deep" during Sum 41's set, Jake found himself at David's parent's house two months later, writing music with him. The rest is history.

Deal Casino is an American four-member pop-rock band from Sparta, New Jersey, that moved to Asbury Park, New Jersey in 2014. The band was originally called Something About January. The band renamed itself after the well-known Jersey beach club, The Deal Casino Beach Club, after an episode in which they waited for hours there in preparation for the 2013 Bamboozle Music Festival. The Deal Casino gets its name from an infamous shore town whose residents include people like movie theater magnate Walter Reade and Genovese crime family underboss Willie Moretti. Deal Casino has averaged a show a week since their formation in 2013.

Foxtrot & the Get Down began at West Chester University through mutual musical interests between singer/songwriter Colin Budny and bassist Ken Bianco. Bonding over acts like G. Love & Special Sauce and A Tribe Called Quest, Budny and Bianco began creating music and playing sets around Philadelphia and the surrounding areas. After adding vocalist Erica Ruiz, the band released their debut EP "Sold the Soul" in 2014.

After signing to Nashville based indie label American Echo Records, and adding their permanent fixture at drums Jimmy Iovine, the band began toured extensively, and in February 2017, the band released their debut LP, "Roots too Deep". With positive critical response, a strong social media following, raucous live shows, and a growing fan base, the band re-entered the studio in the fall of 2017.

In October 2017, Foxtrot released the first in a multi-year series of singles that highlights the band's evolving sound. Showcasing both Budny and Ruiz's vocal strengths, hooky songwriting, and a horn section, Foxtrot blends the ideals of Bruce Springsteen, The Killers, Alabama Shakes, while staying true to their rock, soul, pop, and blues roots.

The band's latest single "That's How It Goes" releases everywhere digitally on February 21, 2020.

Venue Information:
DC9 Nightclub
1940 9th St NW
Washington, DC, 20001