The Dirty Nil ~ Single Mothers
The Dirty Nil
WEBSITE : FACEBOOK : INSTAGRAM : TWITTER
Sure, playing 350 shows over the past three years all over the world was pretty impressive. Opening for The Who in front of 50,000 people? Not bad for a couple of loudmouths from the quaint, quiet valley town of Dundas, Ontario. And, sure, winning the Juno Award for Breakthrough Group of the Year made the parents proud. But of all the accomplishments that Hamilton-based power trio The Dirty Nil have ticked off their bucket list since coughing up their debut single, "Fuckin' Up Young," in 2011, nothing tops the honour that was bestowed upon them back on March 23, 2015.
"If you go on Reddit," drummer Kyle Fisher begins, "a video that we had on our Instagram made the top listing of the WTF page! We were staying at a hotel in East Dallas -- which we later found out was not a good place to stay. The only room available was a smoking room with that shitty plastic covering on the mattress. And it was a weird night there, with police and drug dealers out in the halls. But when we woke up in the morning, and opened the door, there was a huge, long trail of ants going from one end of the hallway to the other end!"
Like any group of true artists, The Dirty Nil channel trauma into their music... and on the band's second album, Master Volume, the harrowing experience of seeing the inside of America's most disgusting hotels, night in and night out, manifests itself in the song "Super 8." "I'm halfway to hell/ It's called Super 8 Motel," Luke Bentham sings, stretching out the words with the palpable pain of someone who's struggling to catch some precious between-gigs shut-eye on a mattress riddled with bed bugs and stains of dubious origin. But for The Dirty Nil, the effects of non-stop touring go way beyond translating one-star Trip Advisor reviews into song.
The Dirty Nil didn't just spend the past few years on the road in support of their debut album, Higher Power and companion collection of early singles, Minimum R&B. They spent of much of it opening for -- and, more importantly, studying -- the greats: Against Me, Billy Talent, Alexisonaire. They're bands who, like the Nil, cut their teeth for years on the punk circuit playing the dingiest of dives, but now aind themselves playing arenas and headlining festivals. With Master Volume, The Dirty Nil are ready to make the same leap -- not by polishing their sound for radio, but by bulking it up to aill the stadiums and open aields of their most vivid rock 'n' roll fantasies.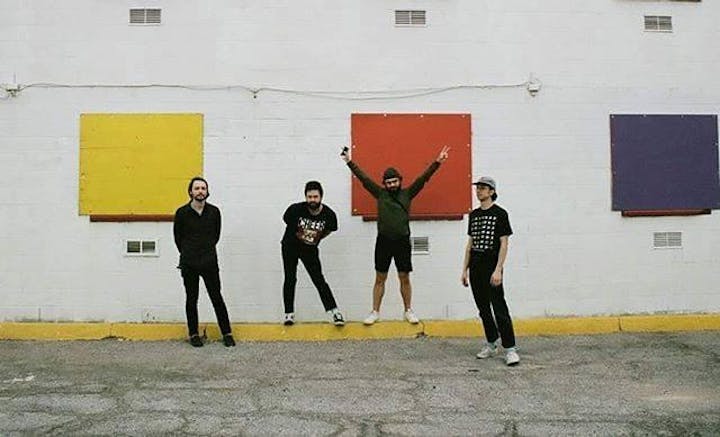 Single Mothers
WEBSITE : FACEBOOK : INSTAGRAM : TWITTER

Canadian punk rock band based in London, Ontario. Formed in 2008.

Prospecting for gold in a Canadian town called Swastika to sort you out after falling in with a rough crowd might sound like the plot to a cheesy movie and so far removed from our own experiences, but it was real life for Single Mothers' frontman Drew Thomson when he quit the band in 2011.

Despite this unconventional path, he's still angry about the same things as everyone else: collapsing relationships, hipsters, and, well, everything really.

Coming through so soon after 2017's 'Our Pleasure', it's amazing that Thomson has found so many new sources of rage in just over a year on this surprise third album. Sounding like the love-child of Fugazi and At The Drive-In found their dad's old Minor Threat LPs and wanted to get back to their hardcore punk roots, on their third full-length, Ontario's Single Mothers combine ferocious shouts and galloping drums into volatile post-hardcore explosions.

The band has a continuously changing line-up, showing that it is very much Thomson's baby. 'Through A Wall' feels deeply personal at times; a cathartic dissection of relationships turned toxic. One of the highlights is the brutal 'Across The Couch'; a break-up song with more vitriol than Taylor Swift could ever dream of. The venomous vocals are accompanied by a sweeping guitar melody that takes it beyond the limitations of the genre.

Venue Information:
DC9 Nightclub
1940 9th St NW
Washington, DC, 20001