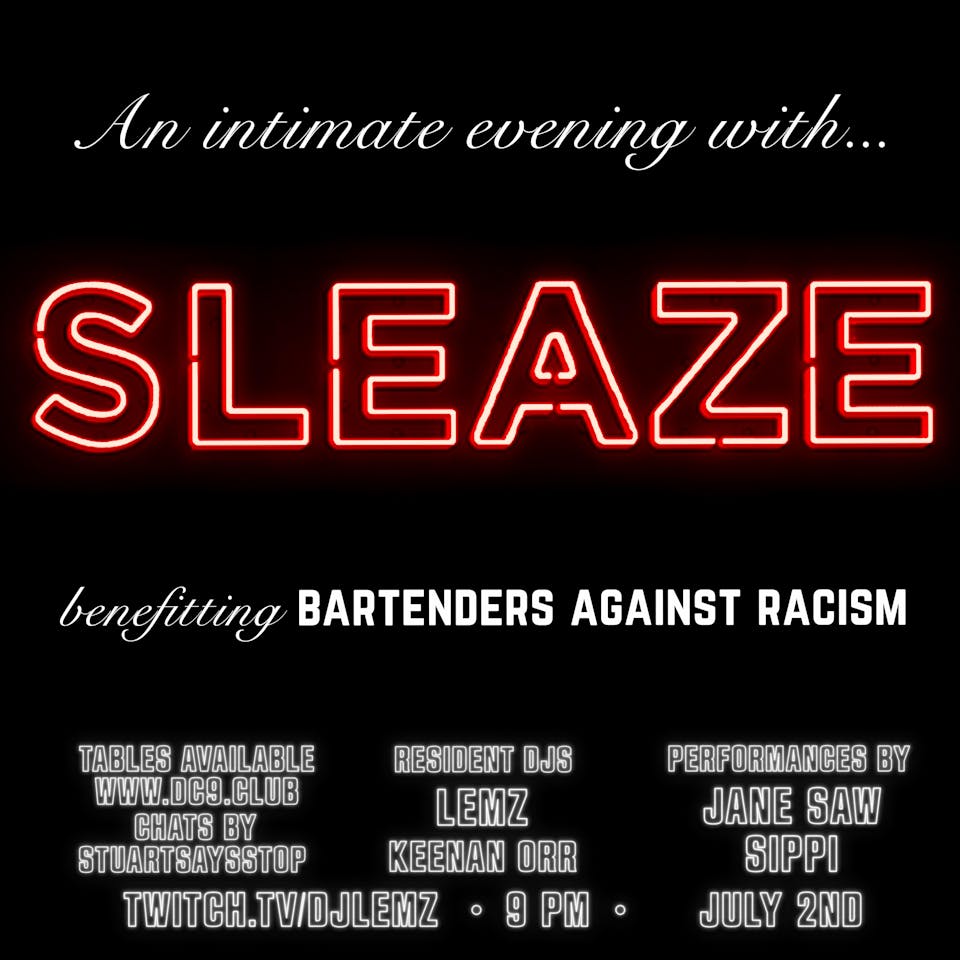 Intimate Sleaze :: benefitting B.A.R.
This is the first SLEAZE that you could watch from a table at DC9.
Join us for an exclusive, and inclusive, evening of snacks, drinks, and not dancing (sorry!) where your cover doesn't include any of that. But what it does include is a table for you and five of your closest friends - herein defined as anyone who can act right and whose air you don't mind breathing - at our first in-person engagement - herein defined as projecting a stream from downstairs for your viewing pleasure - since everything went to absolute shit. And while we can't TECHNICALLY be with you in person, just know that Lemz and Keenan will be spinning, Stuart will be in a croptop, and if you stomp on the floor loud enough Jane might just come up and yell at you.
New normal my ass.
•Only four tables of six across two time slots will be available for purchase. Act accordingly.
•All proceeds from table sales will be donated to Bartenders Against Racism. You can even pay more if you wanna 😉 B.A.R (Bartenders Against Racism)
You can also watch the show/party live for FREE. All you need to do is tune in to the link below at 9pm.
•Social distancing and masks are required unless you are seated at your table.
Live on Twitch:
Special Livestream Performances:
Jane Saw : venmo @MARK-BLISS-1
Sippi : venmo @Sippi1
•
DJs:
Lemz : venmo @SLEAZEPARTY
KeenanOrr : venmo @SLEAZEPARTY
Chats by Stuartsaysstop
❤️🧡💛💚💙💜
Venmo appreciated - @SleazeParty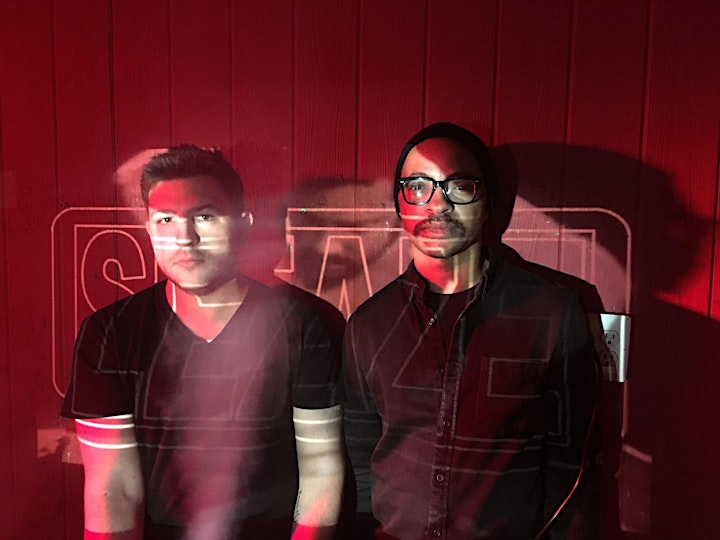 Venue Information:
DC9 Nightclub
1940 9th St NW
Washington, DC, 20001