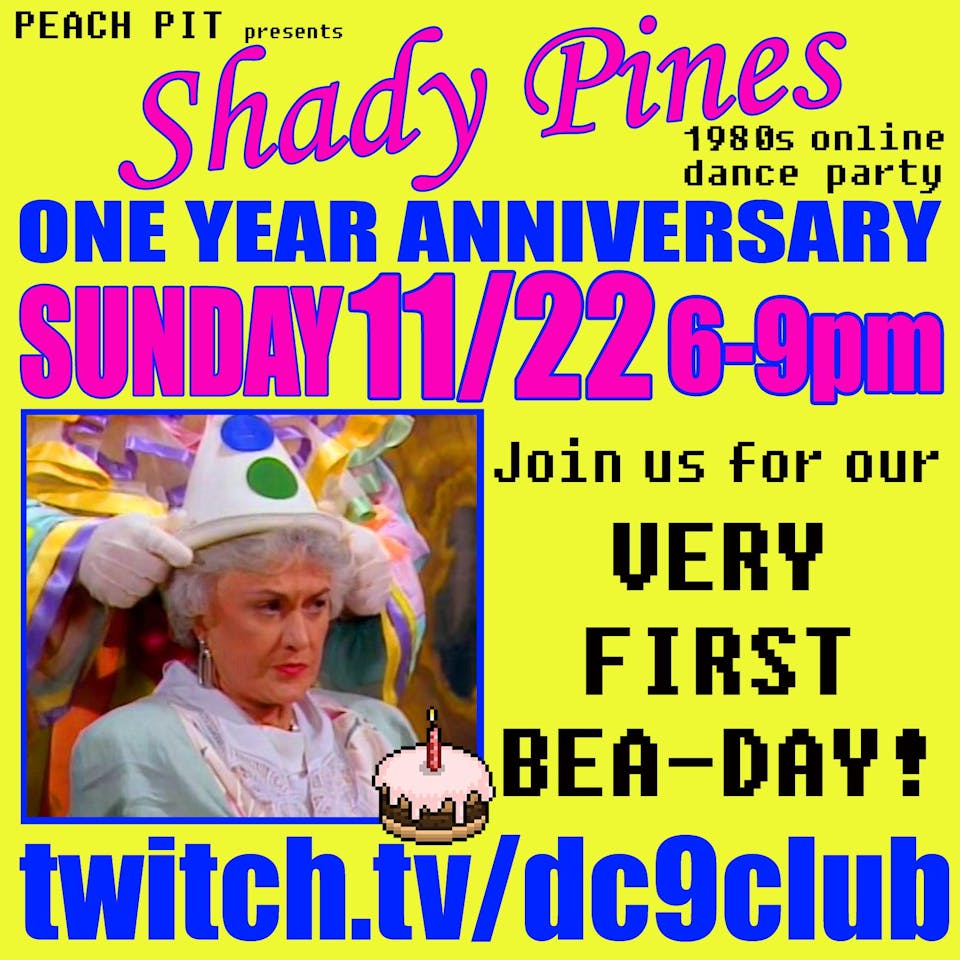 80s Virtual Afternoon Tea Dance :: Watch Party : : ONE YEAR ANNIVERSARY
Shady Pines
DJ Matt Bailer
$0.00
Tickets At The Door
On RESY
SHADY PINES : FREE : 80s virtual tea dance
DJ Matt Bailer (Peach Pit, Mixtape, La Boum Brunch, Pitchers) will be providing the soundtrack for the afternoon, taking the Delorean farther back than his usual Peach Pit 90s fare and digging up unforgettable hits and a few forgotten gems from the days of Ms. Pac-Man, Rubik's Cubes, and Cabbage Patch Kids.
•
ROOF DECK WATCH PARTY
Now you can watch the live stream at home or you can watch it on DC9's roof deck
To watch it on the roof, make a reservation on Resy.
•
CLICK HERE to stream a playlist of some hits and lesser known gems from last month's party.
WATCH US LIVE on Twitch
We start streaming at 6:00PM
Facebook Event HERE
Please SHARE THIS EVENT and INVITE YOUR FRIENDS to help spread the word, and then strap on those leg warmers, parachute pants, jelly shoes & shoulder pads and pull up to the bumper for a total eclipse of the heart!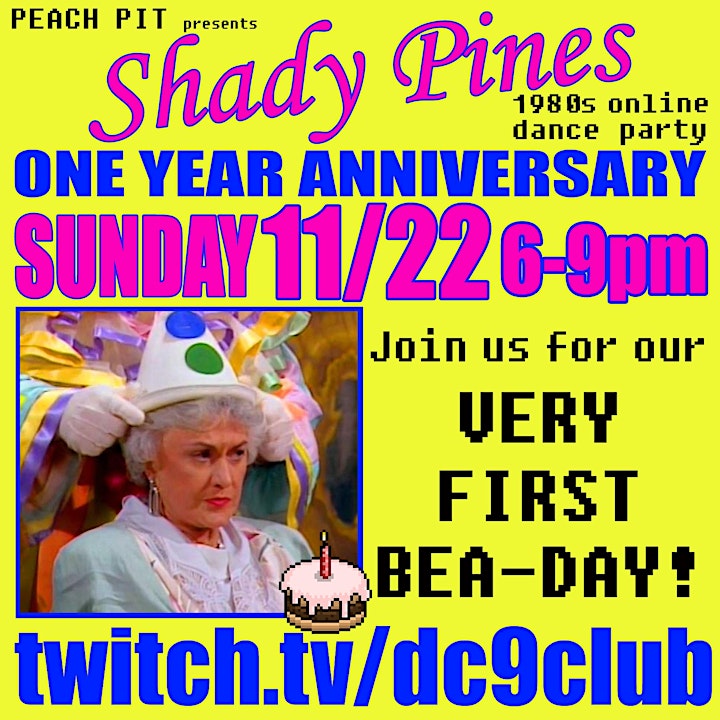 Venue Information:
DC9 Nightclub
1940 9th St NW
Washington, DC, 20001