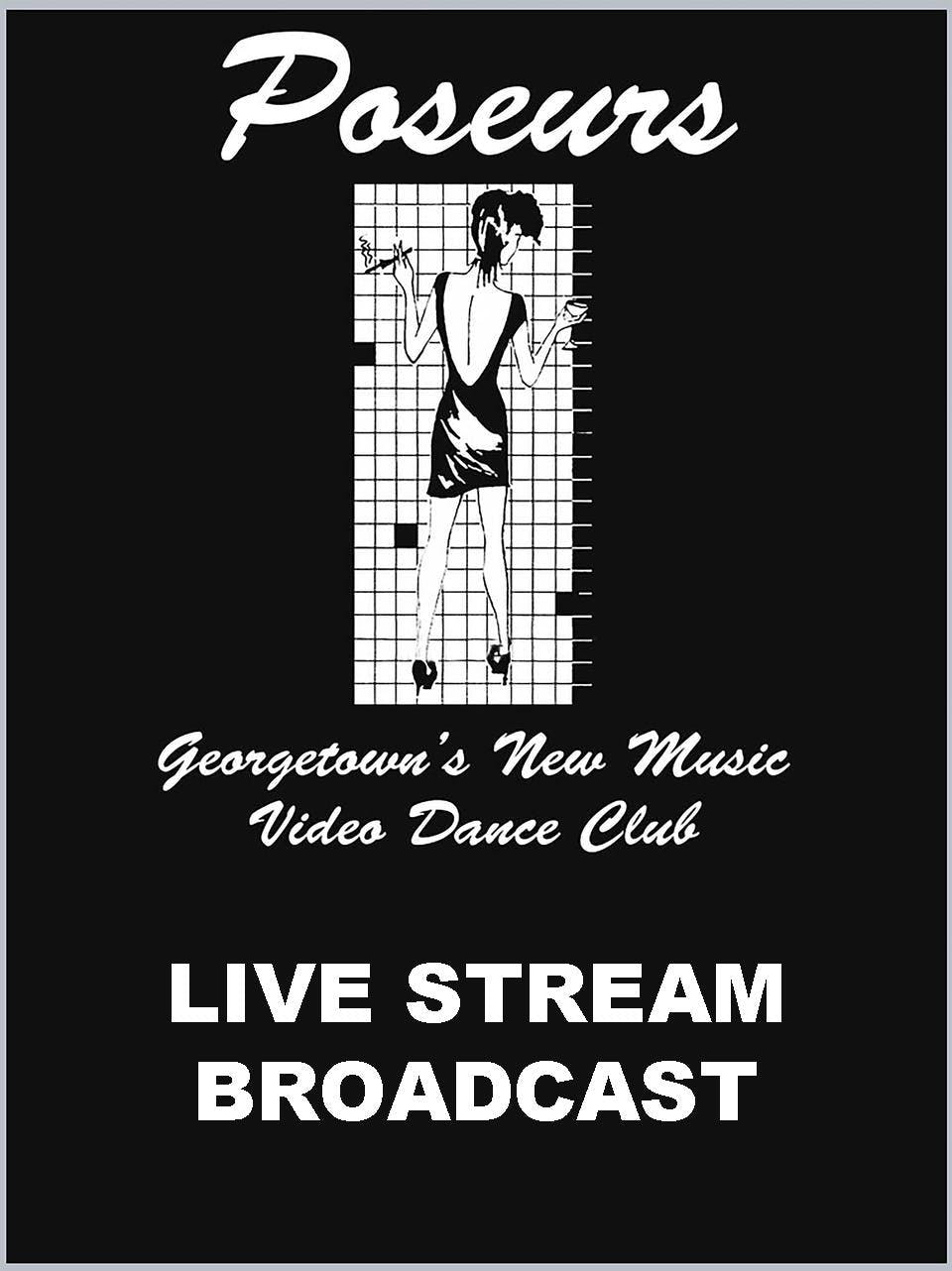 LIVE STREAM : Roof Deck Watch 37th Anniversary Video Dance Party Reunion
Poseurs
$0.00
Sales Ended
On POSEURS watch party on DC9's roof deck
LIVE STREAM : Roof Deck Watch Party : 37th Anniversary Video Dance Party Reunion 7pm-10pm
Since all in-person parties have been cancelled for the foreseeable future, we still wanted to bring you a little touch of the Poseurs night.
•
will virtually spin the music that you could hear any night of the week in the 80s at Poseurs Nightclub.
•
You can watch the LIVE stream from 7pm to 10pm.
•
ROOF DECK WATCH PARTY
If you want to be on DC9's roof deck and watch the stream, just make at reservation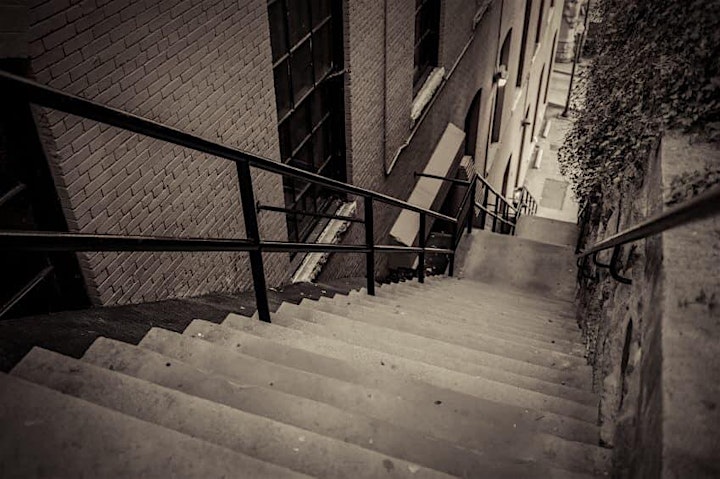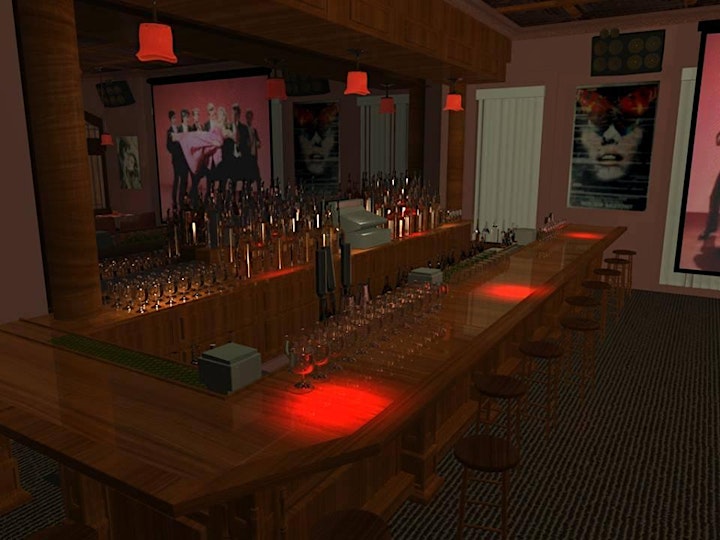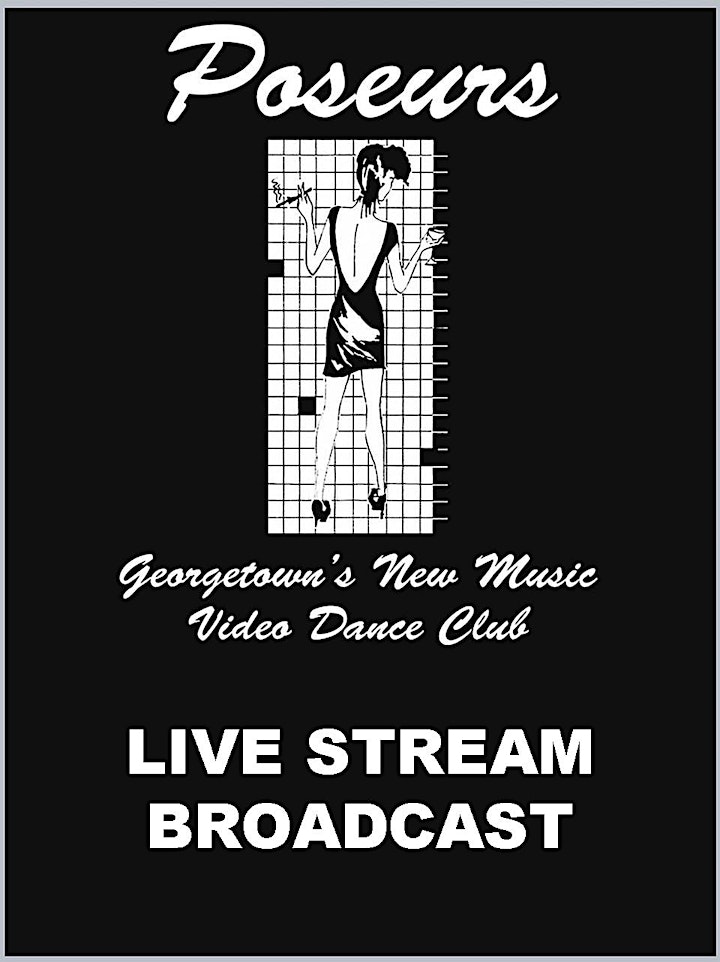 Located at the corner of 34th and M streets NW near the Key Bridge, Poseurs was the first club to embrace and feature music videos.

"If you were walking the streets in Georgetown, you could take one look at our clientele and say 'These people are going to Poseurs,'" says general manager Brian Kane.

Georgetown had dozens of nightclubs featuring bands in the early '80s.

"The whole idea of Lou Calomaris, the owner, who is a pretty smart guy, was to cut out a niche out of the Georgetown scene," Kane says.

"Lou's daughter Dana told him there was a market out there, and we went with it. We decided to go little upscale, a little more dressy to make it a new wave rather than a punk club."

"D.C. had a very vibrant live music club scene when Poseurs opened" in 1983, remembers longtime DJ Cerphe Colwell.

"None of them had what Poseurs almost instantly created -- they could bring together a crowd in the mood to party, sell a ton of booze and do this nightly, all without a live band."

Lisa Lambert, and other fans of the '80s music mix of punk, new wave, goth, mod, industrial, funk and hip hop played at the multi-roomed club in Georgetown's west end, remember Poseurs fondly.

"{It} was my go-to place," Lambert says. "It was where I could just relax, dance, snuggle in and hang out with other misfits and malcontents."

Many who frequented the club, which closed in 1989, formed bonds that extended beyond the dance floor.

"Poseurs was not just that brick corner building in Georgetown with the back mini-skirted mannequin over the door, the pinball, the melon ball shooters or even the great music, but about all the people I loved and grew up with in those rooms," Lambert says.

In the 1980s, with the advent of MTV and decades before digital music distribution, Poseurs VJs anxiously awaited monthly releases of pool videos distributed by RockAmerica.

"At the time there were so few sources for new video," remembers Remissong. "Our stuff was cutting edge for sound, and music and video."

The club opened at a time when music videos were becoming more polished.

"The early and mid-1980s was a fun time for music," says then Sunday night Poseurs DJ Lisa White, who now books bands at Gypsy Sally's. "I liked the mix of audio and visual elements, the variety of musical styles, and even though the dance floor was brick, it was a fun place to dance."

Venue Information:
DC9 Nightclub
1940 9th St NW
Washington, DC, 20001