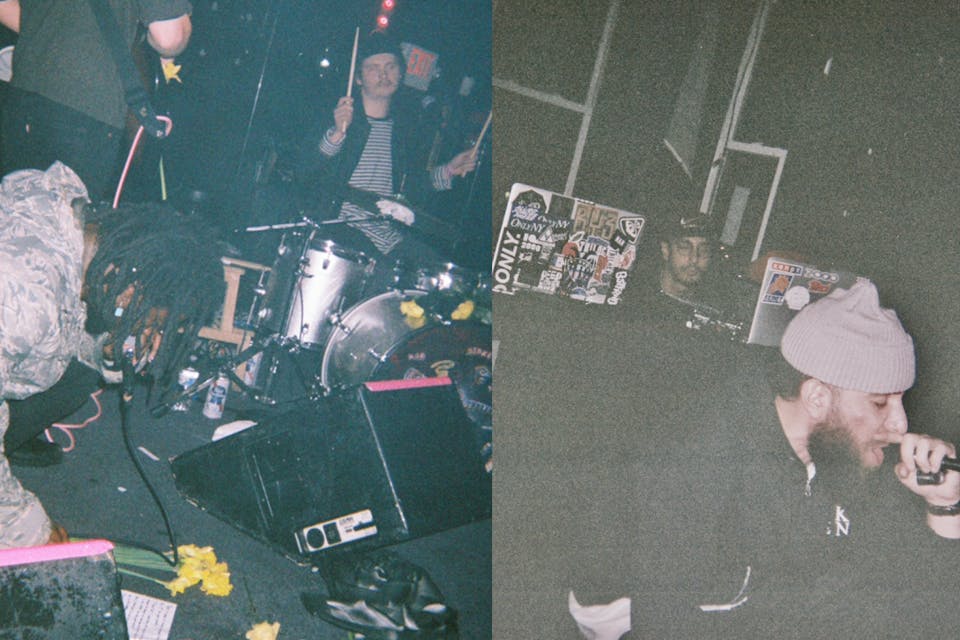 October '71
THERAVADA, RBCHMBRS
$12.00
Tickets At The Door
A special experiment with time & space on Friday March 6th.

October '71 is a mob story steeped in sin, dipped in infidelity, an MLB championship, a rogue agent, political corruption, and mortal consequences.
All of these musical adventures quietly saturate "Live at the Heartbreak Hotel," - the first album from the band - of fluid, polyglot pop spiked with splashes of "Tropicalia, bossa [nova], blues, punk and no-wave." But, Stokes says, he never set out to make genre-punch. He's more interested in mood, and cultivates it by inviting close collaborators to the score of motifs that come from those feelings & scenes.
Now with "Episode IV", the first installment in the 9-part '71 series, we're welcomed into the story amidst total chaos. Listen below.
"In today's over-saturated and all-too-familiar musical landscape, it's refreshing to see artists create a project that doesn't necessarily fit into society's drab expectations. October '71 operate in that ethos, an ensemble that features Sir E.U, Jesse Sattler, Sam Catherman, Andrew Pendergrast, Rob Stokes, Sean Lesczynski, and Louis Puech." - Laura Irene, Washington City Paper

THERAVADA is a prolific and unique producer, artist, and wordsmith from NYC, and you can hear the city in the music: it's raw & dark at times, while embodying a very laid back vibe. Fresh off his release of 'XENNIS RODMAN', a 91-track album of off-kilter rhythms & tongue twisting rhymes that transition seamlessly from the effortless to the spitfire, THERAVADA joins us in the district for a special evening.
Listen to 'XENNIS RODMAN' & view their new video for "Car Was in the Front Yard" below.

A close an frequent collaborator with THERAVADA, rbchmbrs also hails from NYC. He just released "Old Man Soon", a 32 track odyssey featuring production & additional features from Fly Anakin, TESH CURRY & THERAVADA. He joins us for the night in multiple capacities - on the mic & his 404. Only the fortunate will see what the night entails.

Venue Information:
DC9 Nightclub
1940 9th St NW
Washington, DC, 20001