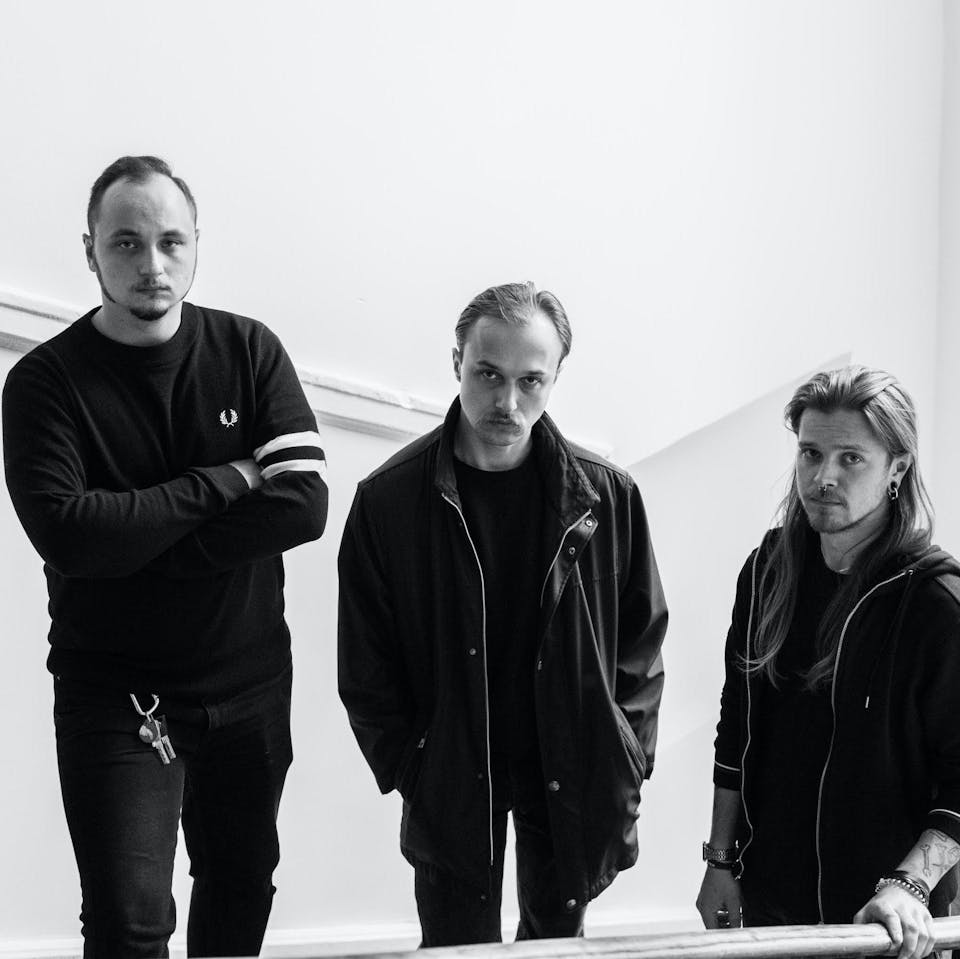 Molchat Doma and Chrystabell at DC9!

Molchat Doma (translated as "Houses are Silent"), founded in 2017 in Minsk, Belarus, stands at the intersection of post-punk, new-wave and synth-pop. Dark yet danceable, and with a heavy dose of goth ethos, their music is reminiscent of the masters that predate them, but make no mistake: Molchat Doma creates a sound and meaning that is immediately recognizable as all their own.
Their second LP, Этажи (pronounced Etazhi, meaning "Floors") was released in 2018 on Berlin-based Detriti Records. It has sold out four times and is currently on its fifth repressing due to outstanding demand. Этажи has garnered over one million views on Youtube. Despite playing to packed clubs in Warsaw, Helsinki and Berlin, they are still flying under the radar in their native Belarus.

Chrysta Bell(her first name) is a performing artist, recording artist and actress who incorporates dynamic theatrical and multimedia elements into unforgettable performance experiences.

By 18 she had become lead vocalist for the popular Austin, Texas- based continental swing act, 8 ½ Souvenirs. During a four year run with the band she was signed to RCA Victor, featured on Austin City Limits, and shared the stage with the likes of Willie Nelson and Brian Setzer.

Her most recent collaboration with Lynch was on set of the internationally acclaimed Twin Peaks: The Return. In her television acting debut, Lynch cast Chrysta Bell in a leading role of FBI Agent Tammy Preston, acting alongside Lynch himself, Laura Dern and Miguel Ferrer.

Venue Information:
DC9 Nightclub
1940 9th St NW
Washington, DC, 20001