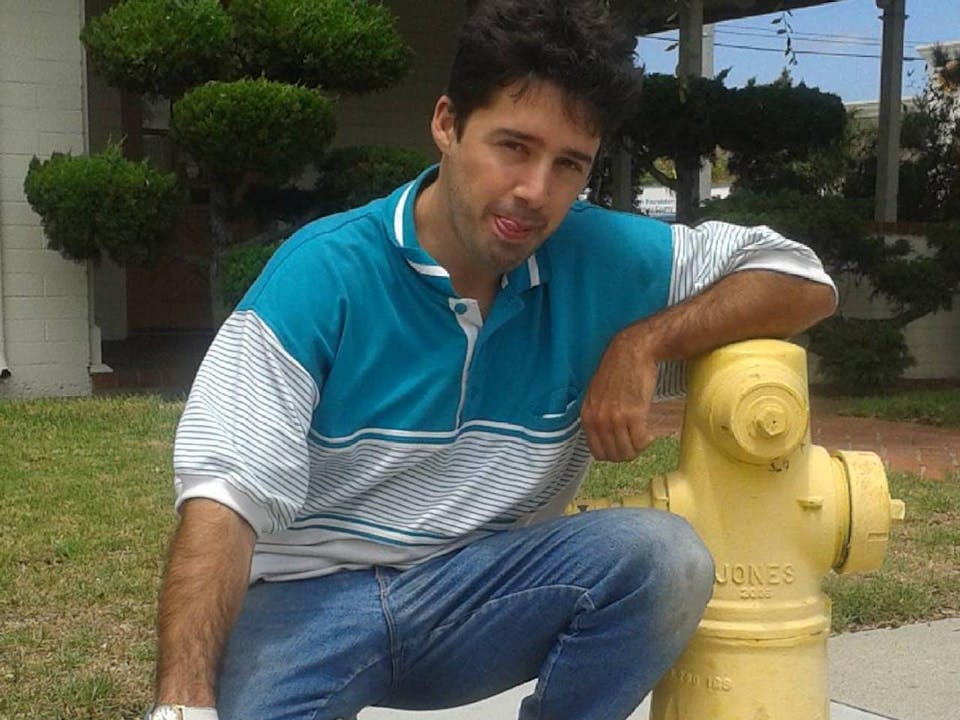 Juan Wauters ‡ October '71
October '71
$12.00 - $15.00
Tickets At The Door
9:00PM Juan Wauters
8:00PM October '71
Juan Wauters
WEBSITE : FACEBOOK : INSTAGRAM : TWITTER
Introducing Juan Pablo shows everything. "I feel part of the New York indie scene, but I'm also part of my neighborhood, Jackson Heights in Queens. I live the neighborhood culture. I can go see bands and connect with that world, but then I go back to my neighborhood, where I have friends who have nothing to do with that music scene," says Wauters. The album exposes his two worlds, his two languages, his day-to-day life in the neighborhood. Juan was born in Uruguay, but has lived in New York for a long time. He arrived with his family 17 years ago. And that explains his personage: "At first, I wanted to show another musical face for this series of records. For me, Juan Pablo is part of a more personal search. And that has to do with migration: when you move to the United States, the second name ceases to exist. Since I moved here, I'm just Juan. But in Uruguay I'm Juan Pablo Wauters. I felt it was significant to retake my middle name."
Traveling continues to leave a mark on Wauters. His previous album, with its folkloric airs and its Latin roots, made that clear. Introducing Juan Pablo also embraces that spirit, although his main journey is internal. You can recognize the nostalgic effects of tour: "Rubia" speaks of a girl who lives in another country and whom he would like to see again. You can also recognize his itinerant recording method, which Wauters improves upon each time: "I usually record when I'm on tour. It's part of the process of learning to use a portable studio, which I can take from one country to another. I think La Onda is more accomplished in that sense. Introducing has that home-recorded feeling.... And it's because at that time I was more confined at home. I recorded almost everything by myself. And that makes it different. Afterwards I feel that I opened myself to the world with La Onda… I looked for collaborations and I played with people I met while I was touring. Both albums are nomadic, but one is the doors to the inside and the other is the doors to the outside."
The beautiful melodies of "Mystery" and "Lonely" are proof of Juan Pablo's introspective voyage. This adventure was the prelude to what would come next: La Onda de Juan Pablo was a travelogue of sorts, with its anthropological efforts, its parade of Latin American musicians and its choice to only feature Wauters' native tongue. Introducing Juan Pablo, on the other hand, goes back and forth between Spanish and English. It is, in short, more faithful to the interculturalism that Wauters experiences daily. "My life is a bit like that. In my house, among my family, we speak in Spanish. But outside in the neighborhood, we speak in English with my friends. Several of them speak in Spanish with their parents, but not all. It doesn't cause me any trouble to go from one language to another. I can express myself in the same way: everything is music." In a nod to both his home country and his adopted home he includes an English version of "El Hombre de la Calle" ("The Man on the Street") by Jaime Roos, one of the most popular Uruguayan songwriters. The references to the land where he was born are here on the surface. Between the first track ("Super Talking") and the last("Greetings"), songs run in both languages. In that sense, the peak is "Lora", which opens like a pop kaleidoscope and ends in a kind of cosmic brotherhood between Eduardo Mateo and Syd Barrett.
His immigrant's side. His sense of belonging. His social life and his use of language. His need to work. And the even stronger need that his work doesn't become monotonous. His dream of another possible world: a world where all worlds fit. Juan Wauters went through all this to introduce us to Juan Pablo. They are the same person: one among the whole crowd. He's here to share with us his songs, his field recordings, his videos and his live performances. Everything comes from the same creative head. Everything springs up with the same intention – not intentional at all – to express himself freely.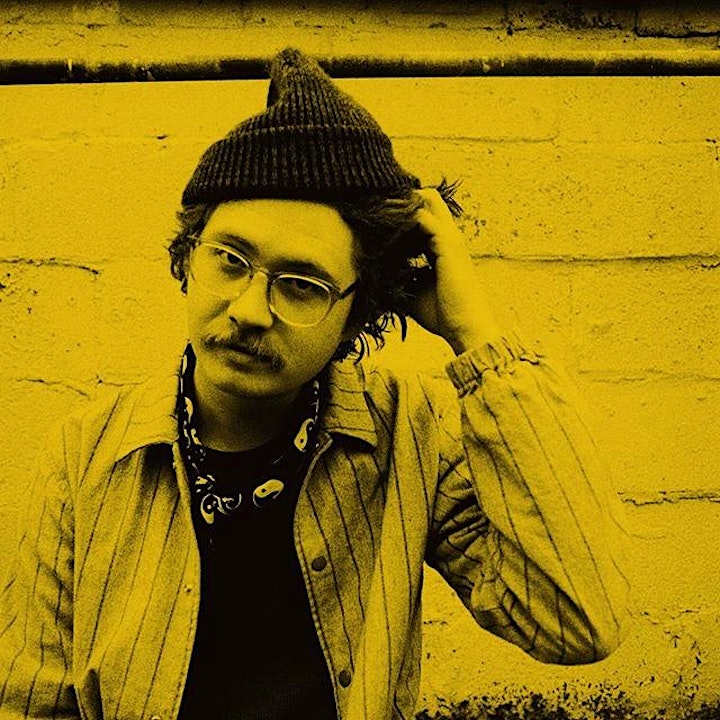 October '71
WEBSITE : FACEBOOK : INSTAGRAM : TWITTER
"In today's over-saturated and all-too-familiar musical landscape, it's refreshing to see artists create a project that doesn't necessarily fit into society's drab expectations. October '71 operate in that ethos, an ensemble that features Sir E.U, Jesse Sattler, Sam Catherman, Andrew Pendergrast, Rob Stokes, Sean Lesczynski, and Louis Puech." - Laura Irene, Washington City Paper
October '71 (fka Rob Stokes) is a mob story steeped in sin, dipped in infidelity, an mlb championship, a rogue agent, political corruption, and mortal consequences.
All of these musical adventures quietly saturate "Live at the Heartbreak Hotel," - the most recent album from the band - of fluid, polyglot pop spiked with splashes of "Tropicalia, bossa [nova], blues, punk and no-wave." But, Stokes says, he never set out to make genre-punch. He's more interested in mood, and cultivates it by inviting close collaborators to the score of motifs that come from those feelings & scenes.

October '71 is a mob story steeped in sin, dipped in infidelity, an MLB championship, a rogue agent, political corruption, and mortal consequences.

All of these musical adventures quietly saturate "Live at the Heartbreak Hotel," - the first album from the band - of fluid, polyglot pop spiked with splashes of "Tropicalia, bossa [nova], blues, punk and no-wave." But, Stokes says, he never set out to make genre-punch. He's more interested in mood, and cultivates it by inviting close collaborators to the score of motifs that come from those feelings & scenes.

Now with "Episode IV", the first installment in the 9-part '71 series, we're welcomed into the story amidst total chaos. Listen below.

"In today's over-saturated and all-too-familiar musical landscape, it's refreshing to see artists create a project that doesn't necessarily fit into society's drab expectations. October '71 operate in that ethos, an ensemble that features Sir E.U, Jesse Sattler, Sam Catherman, Andrew Pendergrast, Rob Stokes, Sean Lesczynski, and Louis Puech." - Laura Irene, Washington City Paper

Venue Information:
DC9 Nightclub
1940 9th St NW
Washington, DC, 20001