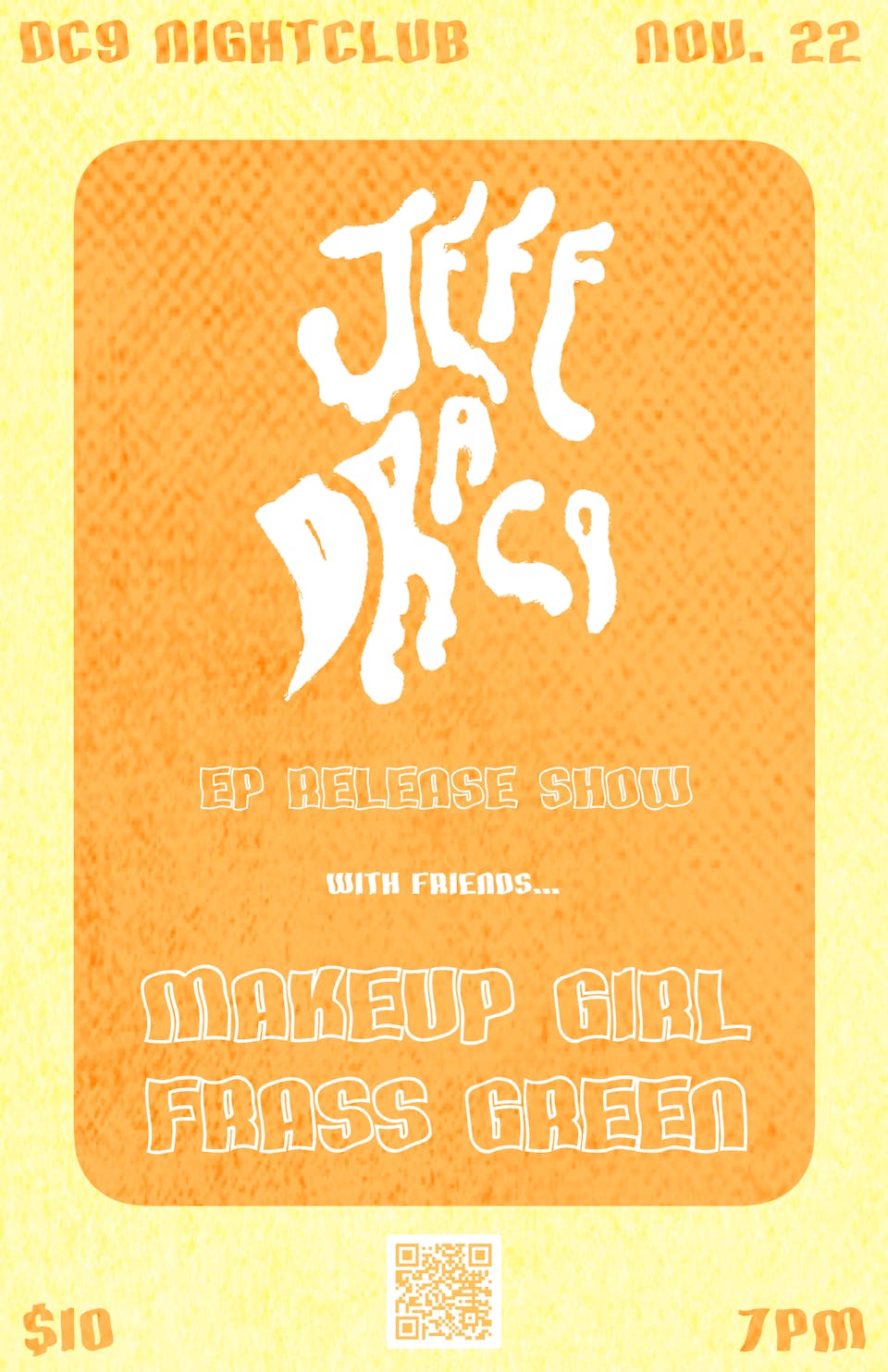 Jeff Draco [EP Release Show]
Jeff Draco ~ Makeup Girl ~ Frass Green
Makeup Girl, Frass Green
$10.00
Tickets At The Door
9:15PM Jeff Draco ~ 8:15PM Makeup Girl ~ 7:30PM Frass Green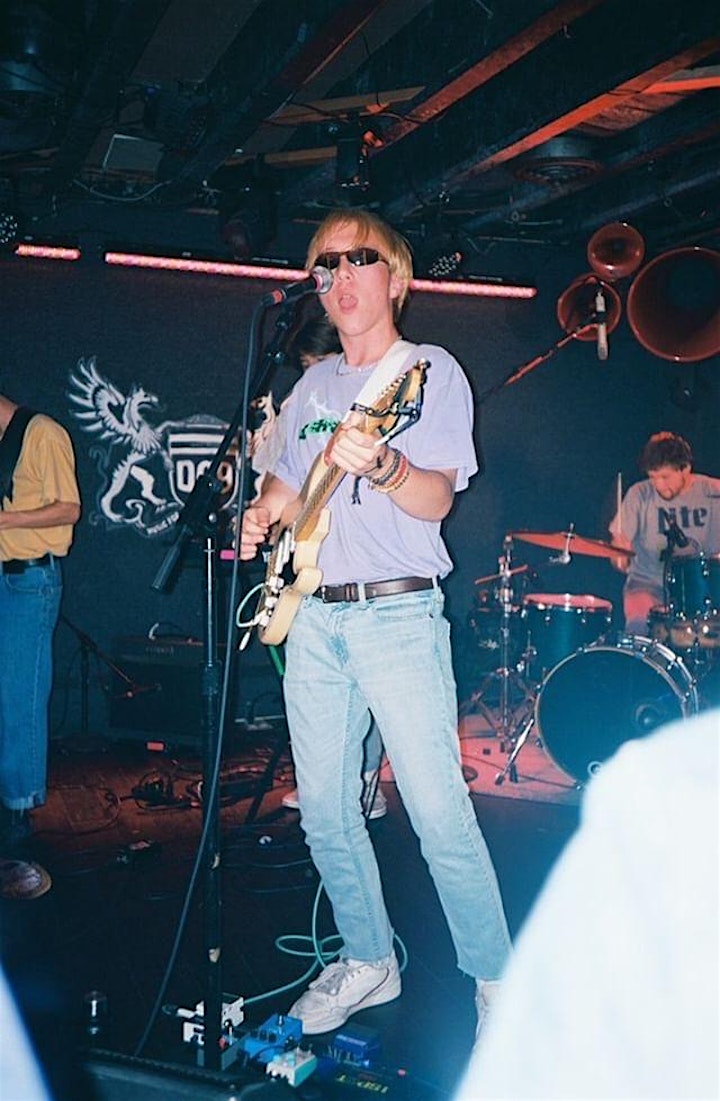 9:15PM Jeff Draco
8:15PM Makeup Girl
7:30PM Frass Green
Jeff Draco
WEBSITE : FACEBOOK : INSTAGRAM : TWITTER
Jeff blends dream-pop and beach rock, to create songs filled with nostalgia and "that will make you want to sing and dance to them with your best friend's in the world."
Jeff has been playing music since age six and played guitar for Nashville group The Willies on several occasions and featured on Diamond Youth's EP "Don't Lose Your Cool" in 2012. Throughout high school Jeff fronted garage rock group STRANGER and joined Baltimore rock group The Dune Flowers on drums in the summer of 2017. Jeff began writing songs for Jeff Draco in the fall of 2017 and released his first single, "On My Mind," in March 2018. He then released his most acclaimed track, "Don't Keep Me Waiting Around," two months later and released his debut album in September of 2018. Since then, Jeff has put out two more singles, toured the east coast, and played at Firefly this past summer. Jeff plays with a consistent live lineup of friends Roberto Capoccia (Drums), Josh Poggioli (Keys), and Oscar Schoenfelder (Bass).
Jeff is set to release an EP this fall, and is releasing the lead single from the EP, entitled "For Too Long" on September 6th.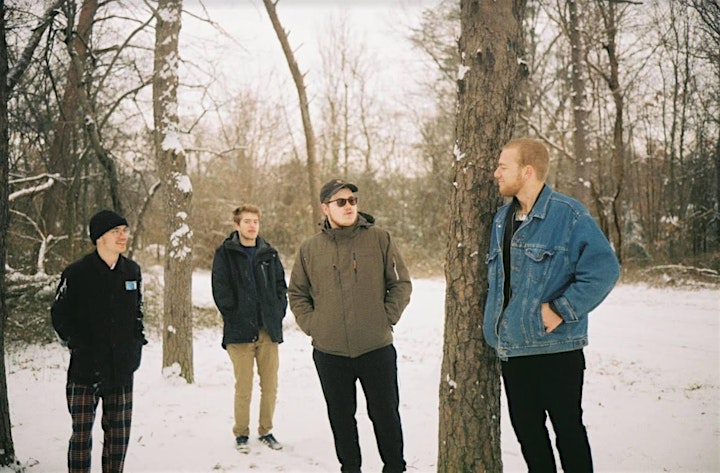 Makeup Girl
WEBSITE : FACEBOOK : INSTAGRAM : TWITTER
Described by the Washington Post as "throwback indie rock," Makeup Girl is a music lover's dream come true. From their humble beginnings as a rock duo started by singer Brody Steck and drummer Caleb Schiebel, the band has expanded and matured into something much greater - something new.
Joined by guitarist Bryce Dubayah, multi-instrumentalist Johnny Leander, and bassist Avery Steck, the band is now at full power.
Drawing from the likes of Stevie Wonder, the Strokes, Funkadelic, and the Arctic Monkeys, Makeup Girl's sound can be described as an explosive combination of pop rock and other genres including jazz, R&B, latin, and funk. Drummer Caleb Schiebel tirelessly pushes his set to the height of its capabilities, pumping out tight rhythms that allow guitar lines and melodies to run wild. Audiences should expect an engaging live show, ranging from energizing rock songs to dreamy jazz inspired numbers. Makeup Girl songs are filled with surprises as the band flows from groove to groove, seamlessly switching tempo and time signatures as the songs progress.
In September 2017, the band released their second EP, titled Something New. The EP is made up of five songs that cover a wide range of sounds and styles. DC-based music blog Hometown Sounds featured the single Think of You, calling the band its "best find of the summer." Since its release, Makeup Girl has been hard at work playing shows in the DMV area and writing new songs for future releases.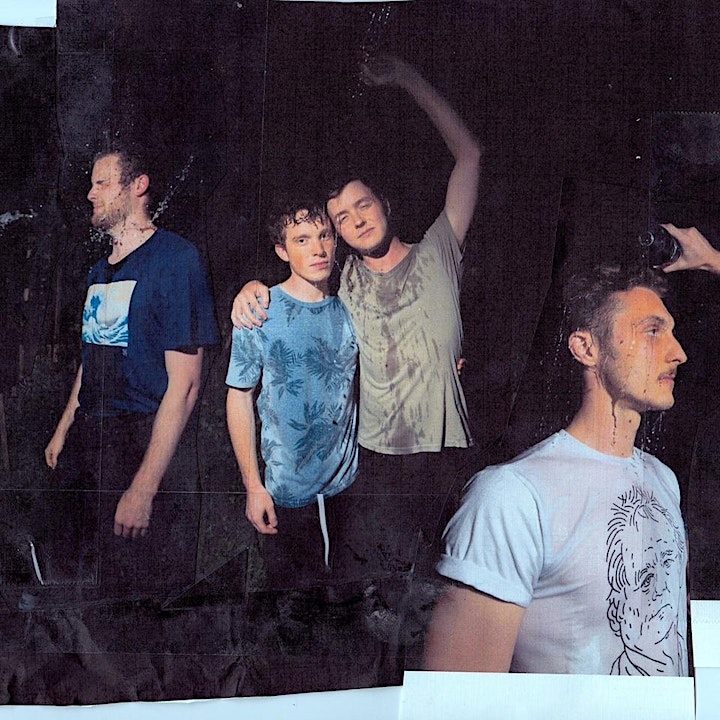 FRASS GREEN
WEBSITE : FACEBOOK : INSTAGRAM : TWITTER
Informed in equal parts by the energy of early garage rock and Brill Building wistfulness, Frass Green makes nasal pop from the heart of Washington, D.C. The band began as the solo lo-fi project of Joe Antoshak, who released several collections of songs in 2017. They generated a small amount of interest online, which led him to build out a full band. Frass Green is now Antoshak (rhythm guitar, vocals), Tyler Rippel (bass, keys, vocals), Antonio Peluso (drums) and Matt Lachance (lead guitar, violin, vocals). The group's debut recorded effort, "For You," saw release June 21.
"The new album feels crisp, with seamless harmonies and soaring vocals that give Frass Green an effortlessly natural sound." — DC Music Review
" ... reminiscent of Beach Boys vibes" — Obscure Sound
" ... ready to take over the nasal-pop world" — Born Music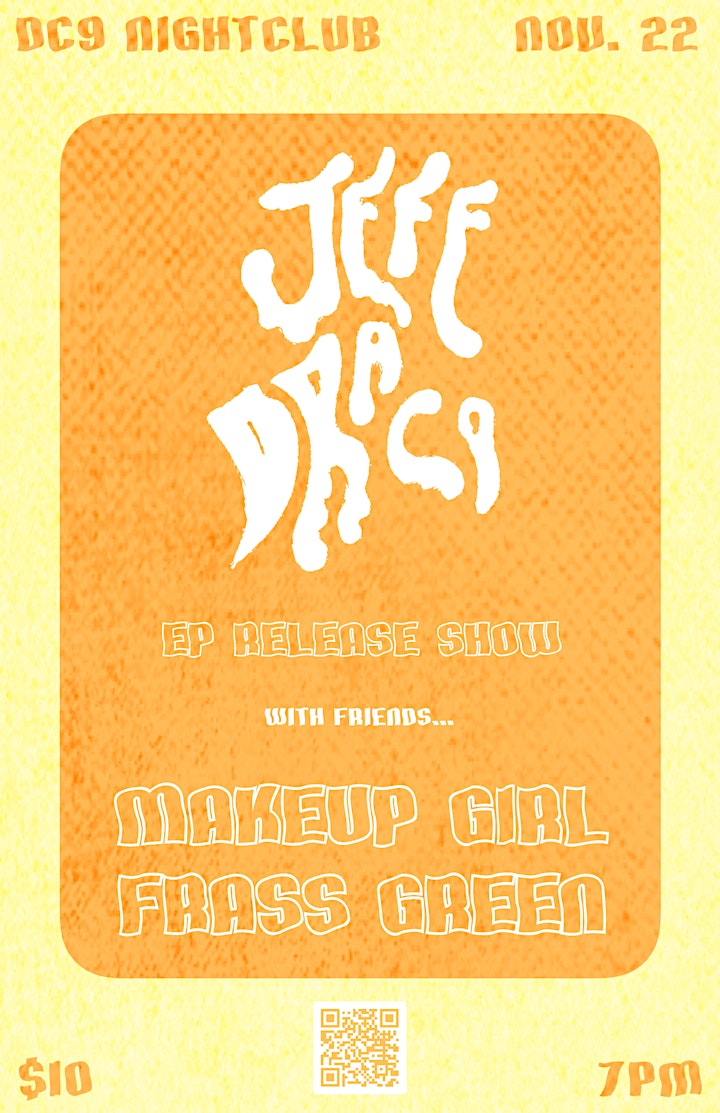 Venue Information:
DC9 Nightclub
1940 9th St NW
Washington, DC, 20001