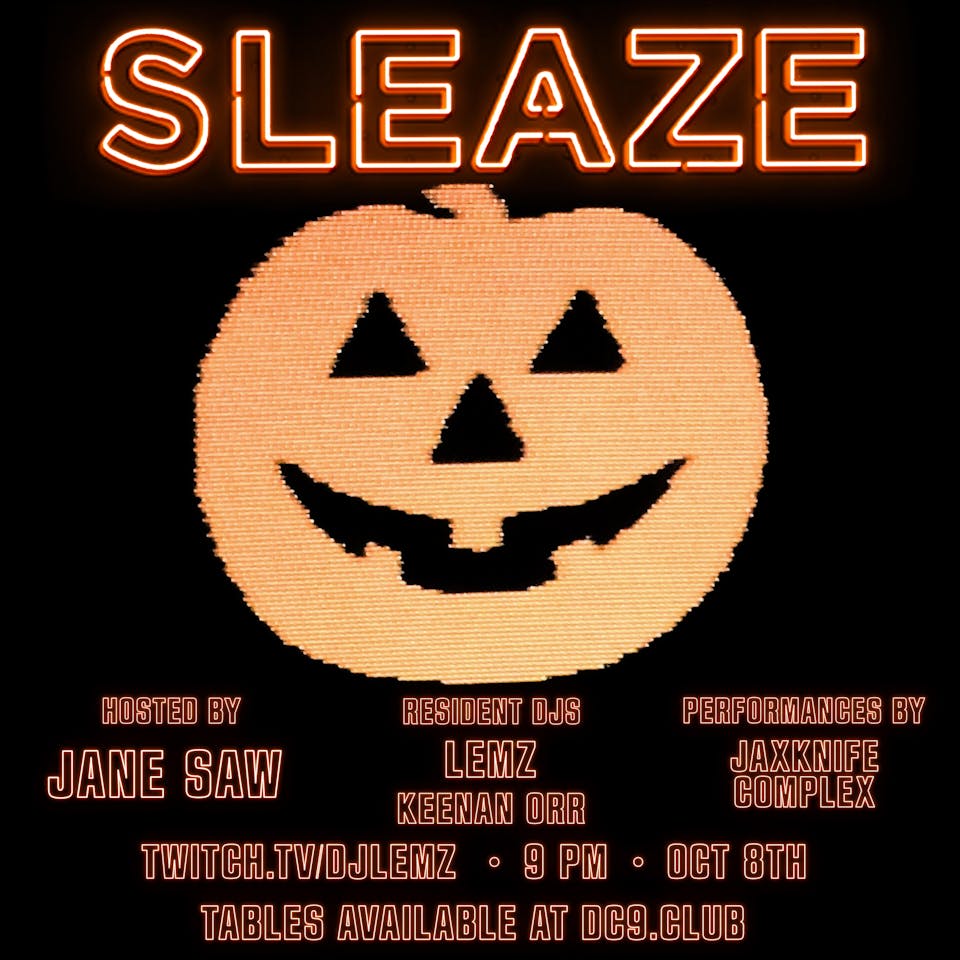 HalloSLEAZE III ** LIVE STREAM ** Roof Deck Watch Party
HalloSLEAZE III : Season of the tWitch
SLEAZE
$0.00 - $10.00
Tickets At The Door
HalloSLEAZE III : Season of the tWitch ** ROOF DECK WATCH PARTY
This is the third SLEAZE that you could watch from a table at DC9.
The internet is a scary place. Cybercrime. Far right trolls. White gays who call themselves "witchy". But it's almost Halloween, and in a world consumed by existential dread we knew we had to bring you something extra terrifying. Like DJS! And DRAG QUEENS! And STREAMING ERRORS! It's the Season of the tWitch, and SLEAZE is here to pretty much do the same awesome stuff we do every month (unless someone can send us a dope disco mix of "Monster Mash"), just with more makeup. So prepare to be shaken to your very core by a show so ghastly, so grisly, so GHOULISH that you will have no choice but to send us lots and lots of tips – BOO!
🎃🎃🎃🎃🎃🎃🎃🎃🎃🎃🎃🎃🎃🎃
WATCH ON DC9'S ROOF DECK
•Only four tables of 4 - 6 across one to two time slots will be available for purchase. Act accordingly.
You can also watch the show/party live for FREE. All you need to do is tune in to the link below at 9pm.
•Social distancing and masks are required unless you are seated at your table.
Live on Twitch:
•
Mostest Hostest:
Jane Saw : venmo @JaneSawDC
Special Livestream Performance:
Jaxknife : venmo @Jaxknife
•
DJs:
Lemz : venmo @SleazeParty
KeenanOrr : venmo @SleazeParty
Chats by Stuartsaysstop
•
Venmo appreciated - @SleazeParty
❤️🧡💛💚💙💜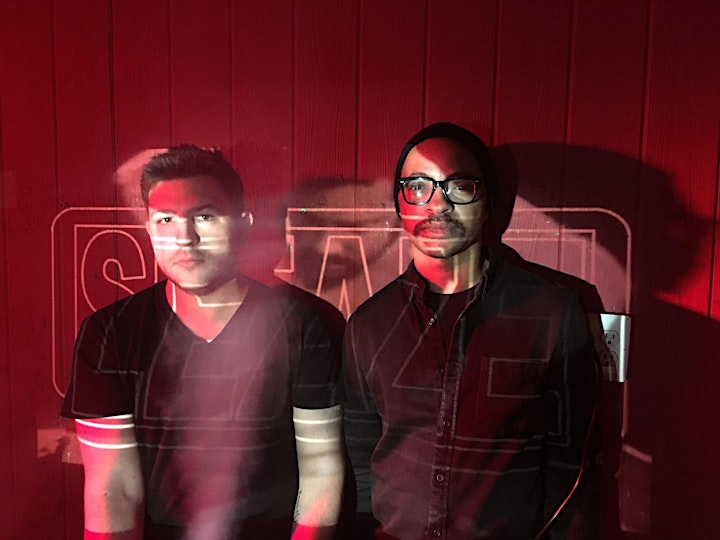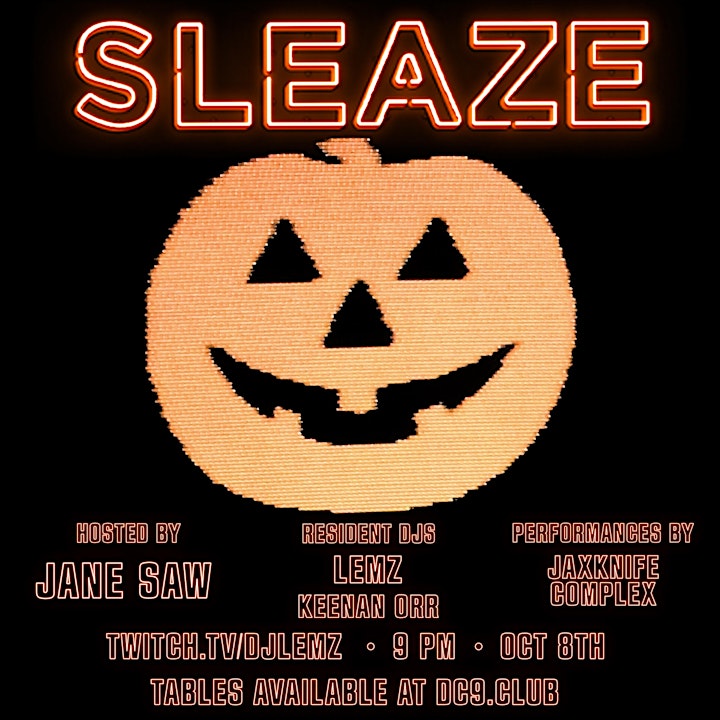 Venue Information:
DC9 Nightclub
1940 9th St NW
Washington, DC, 20001