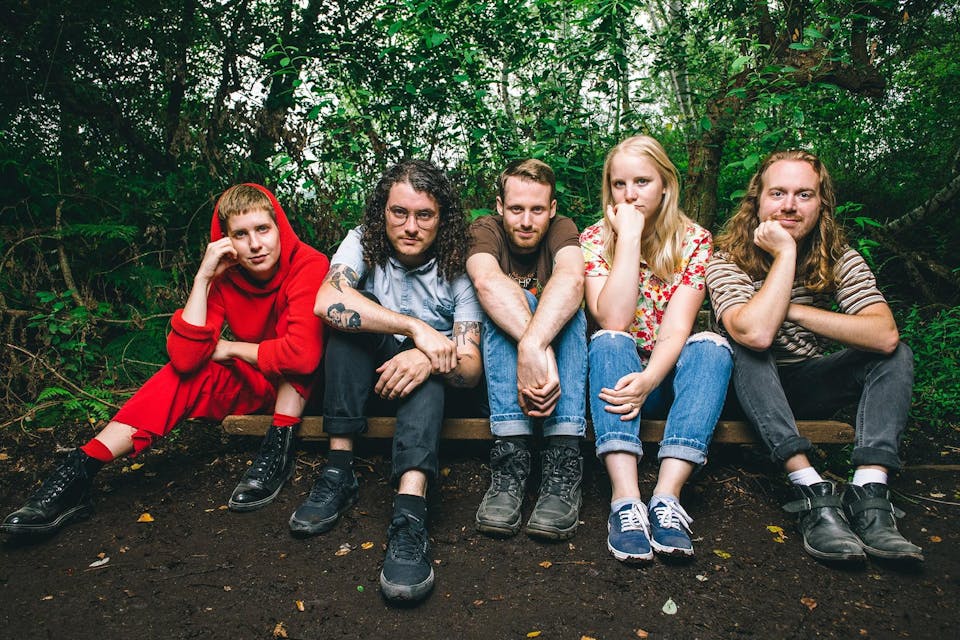 Great Grandpa at DC9!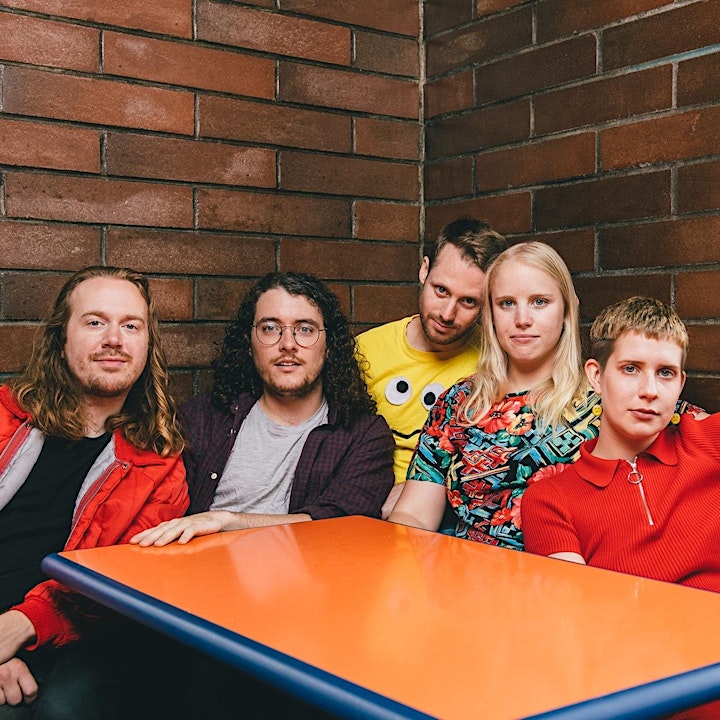 Great Grandpa
WEBSITE | FACEBOOK | INSTAGRAM | TWITTER
In the Wildwood Tarot deck, the 'Four of Arrows' is adorned with a painting of man face down on the ground. The titular arrows surround him, sticking straight up from the ground but never making contact; a large butterfly hovers above him. The card symbolizes rest – a call to recharge and recovery. This card revealed itself to Great Grandpa 's Pat Goodwin in a reading and the symbolism aptly embodied where he and his fellow bandmates were in their lives.
Following the 2017 release of Plastic Cough, the band were a unit, they lived together, worked together, and toured tirelessly across the country. As tours ended and band members relocated across the US, they found themselves suddenly separated and eventually isolated. The time spent apart wasn't planned, but it proved to be necessary. It was a chance to gain perspective into their lives, relationships, and creative purpose.
Thus enters Four of Arrows, a creative turn toward introspection and Great Grandpa's collective result of rest and solitude. Undoubtedly, the 11 songs comprising Four of Arrows are a departure from the playful nods to pizza and zombies on Plastic Cough. The writing and recording process had evolved — less Seattle garage jams and more vulnerable solo songwriting sessions. Most of the songs on Four of Arrows were written in isolation by Patrick and Carrie Goodwin while traveling and living in the Midwest. Though written separately, the songs came to life when the band reunified and began recording with producer Mike Vernon Davis (Modest Mouse, Portugal. The Man) on New Year's Day in 2019.
The band instantly found common threads between their individual contributions, citing mutual love and admiration for vulnerable and emotionally resonate music. Four of Arrows embraces subtlety and pays close attention to the quiet. From the methodical dirge of "Dark Green Water" into the haunting and howling guitar of "Digger" — Great Grandpa try something new by letting the acoustic guitar and piano lay the foundation for many of the album's tracks.
Despite the quiet, Alex Menne's charismatic vocals burst triumphantly through on each song. The attention to detail is clear down to each echo and the silky addition of vocoder. Since most members contributed lyrics, Menne is that of an emotive voice for the group — channeling the heart of each song's message and keeping Great Grandpa's playful touch alive.
The songs weave through the pains of familial divisions, partnership, internal and external forgiveness, and the struggles of mental illness. Pat Goodwin describes "Digger" as the emotional pillar of the album. The lyrics allude to the titular tarot cards and set the scene for Four of Arrows — solitude and an exploration of the obsessive, neurotic and even paranoid existential questioning seen in ourselves and the characters in our lives. "Shouldn't go out in the darkness" repeated over tranquil guitar, serves as the mantra of the song before it erupts into an evocative and tense outro.
Thankfully, Great Grandpa go headfirst int o the darkness and escape from the other side with their most transparent and accomplished work to date. Though the content remains heavy, the bright poppy arrangements of "Mono No Aware" and "Bloom" serve as an unreliable light amongst the dark. "Mono No Aware" a wistful ode to loss of innocence, impermanence, and more explicitly "the pathos of things" combines starry synths and polished harmonies that when paired feel like floating. "Bloom," the seemingly most hopeful track on the record, shines with conversational charm and demanding hooks ("When I think about Tom Petty, and how he wrote his best songs when he was 39"), before dramatically shedding the facade to reveal it's melancholic heart in a grandiose, Phil Specter esque outro.
Leaving it to the cards, Great Grandpa used their time off to grow, and their time together to reunify. Their collaborative approach cultivated a musical backdrop for their shared emotions and Four of Arrows is a testament to themselves and their ability to adapt.
'Four of Arrows' is out October 25, 2019 via Double Double Whammy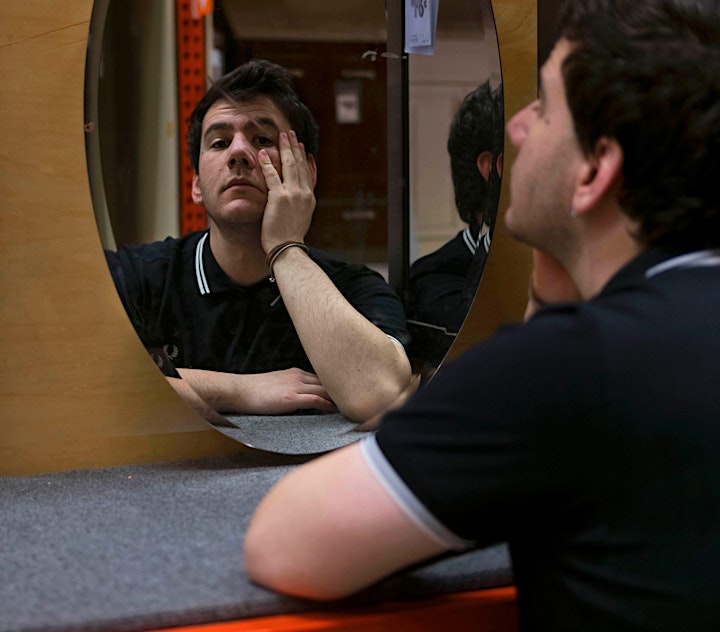 Jodi
"I'm 24 but still learning things about myself – of being really and truly on my own. It's been really good; maybe a little isolating at times but important, definitely." Nick Levine is embarking on new chapter in their life. After moving half-way across the country (from the New York area to Chicago) to complete their art degree, they're feeling reflective but excited to move on. As a founding member of Pinegrove, they've continued to make music while studying – "a few solo shows here and there" – but it's only in the past year that they've embarked on a full solo LP as their moniker Jodi.

Punk / Grunge Pop band from Seattle, WA.

Members:
Alex Menne - vocals,
Carrie Miller - bass/vocals
Cam Laflam - drums/vocals
Dylan Hanwright - guitar/vocals
Pat Goodwin - guitar/vocals.

Venue Information:
DC9 Nightclub
1940 9th St NW
Washington, DC, 20001