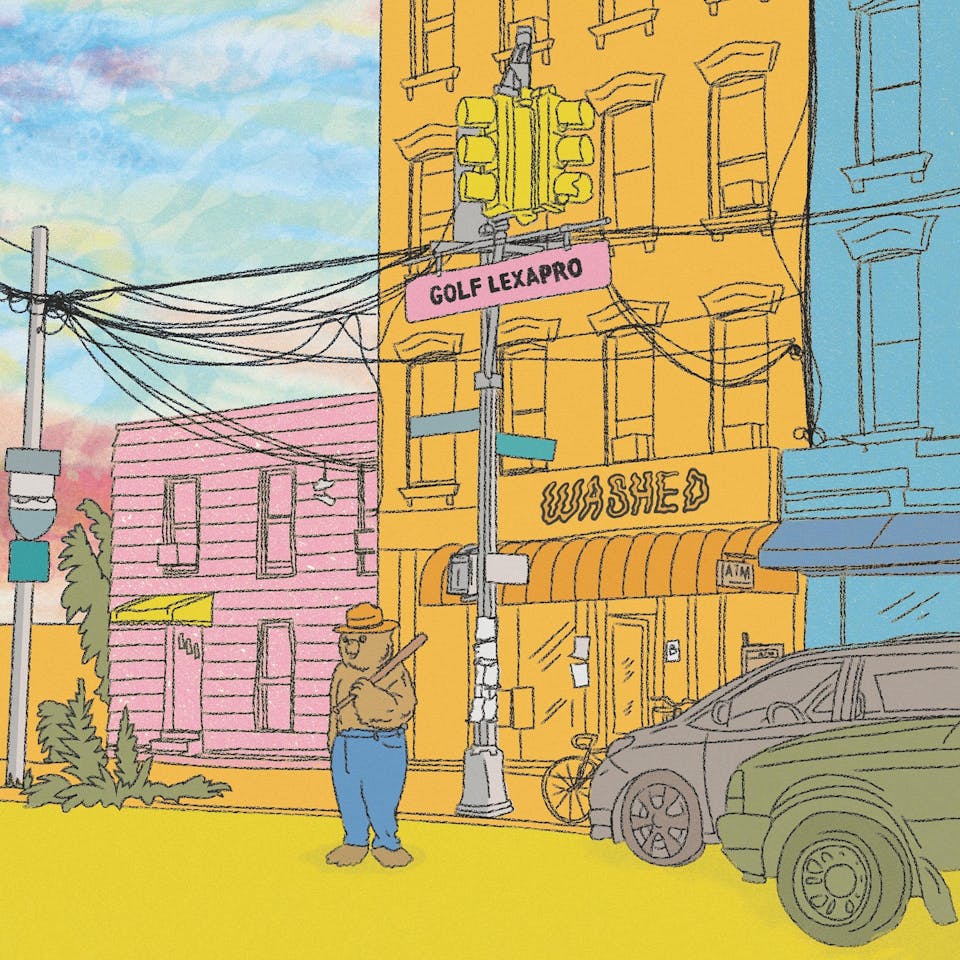 Golf Lexapro
Phil From Accounting, NOLO
$12.00
Tickets At The Door
Golf Lexapro at DC9!

Golf Lexapro is the recording project of James Rainis, a Brooklynite set to release his debut EP next month via Fluorescent Thought. While most of the release is currently under wraps, opening track and lead single, 'Beatitudes' serves as an great introduction to the Golf Lexapro aesthetic and should more than whet your appetite.

As the year draws to a close and a weary world takes stock of the past 12 months, let us distract ourselves from the whirling sea of shit we continue to endure with a frivolous list of goofy band names. Because just as the sun rises and sets every day no matter what, creative people will always start bands with questionable names. I took a solemn oath in 2005 to compile them in a continually updated Evernote.
Eleven years in, the standard caveats remain: These aren't necessarily bands that formed in the past year, but bands I encountered for the first time. Inclusion on the list isn't a slight against the band's music, but it's not an endorsement, either. I generally exclude bands that are pushing a decade or more old, but I make the occasional exception.
Finally, some 2017 names came from commenter recommendations last year, so thank you for those. And now, cue up "Pomp And Circumstance," for it is time to present the class of 2017.

NOLO (members of Lavender)

Formed by two former ex-mafia hitmen, Nolo is every boygenius-Lucy Dacus-Phoebe Bridgers-Sergio Mendes-Cap'n Geech and the Shrimp Shack Shooters fan's dream. Nolo makes music that your heart can dance to - especially if you love any of the above bands.

Venue Information:
DC9 Nightclub
1940 9th St NW
Washington, DC, 20001