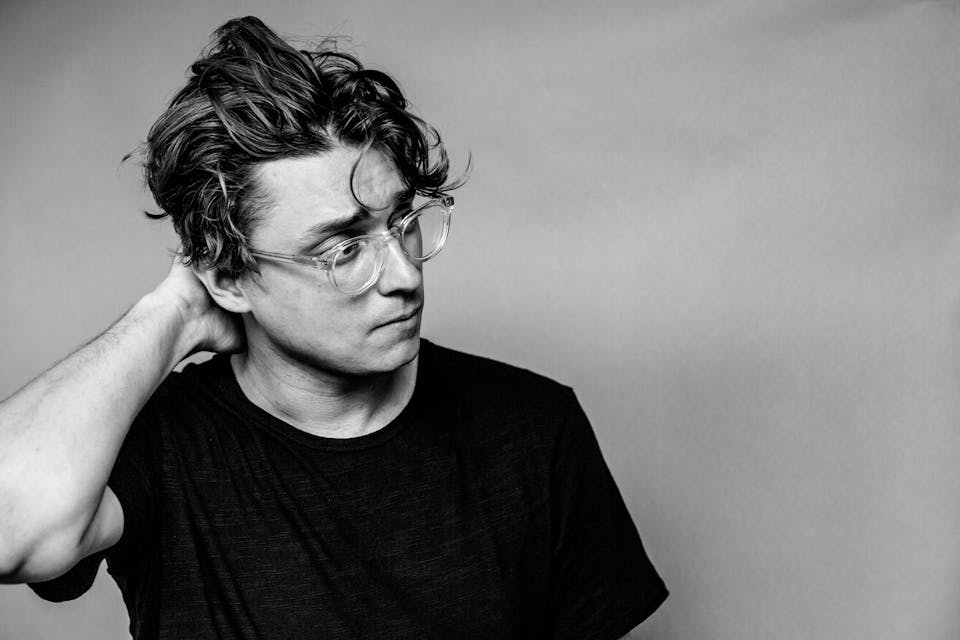 Elliot Moss | Derover
Derover, Bruce Take Nap
$18.00
Tickets At The Door
Elliot Moss ~ Derover ~ Bruce Take Nap
9:45 PM Elliot Moss
9:00 PM Derover
8:15 PM Bruce Take Nap

Elliot Moss is a multi-instrumentalist songwriter and producer from New York, the third generation in a family of musicians and artists.

Elliot hails from the suburbs on the edge of New York City. His home, which he describes as a 'bohemian environment growing up, was often booming with his fathers rough mixes and dripping with wet oil paint. His mother, an artist, rearranged the living room furniture into an assembly line of sorts, blanketed in drying mosaic tiles and soldered-together trinkets.
A young Elliot dove through closets of abandoned gear in the basement of his dads recording studio. He would rescue and repair lost treasures to put to use in his own music; among them his fist guitar – a worn Silvertone 1448 which he still plays.

In addition to spending most of his days in the studio, Elliot has been booking shows with his five-man band.

Derover is a NYC-based electronic songwriter, producer, and engineer. Hailing from a small town in the Netherlands, she made the move to New York City in 2015. Classically trained on piano from a young age, she shortly thereafter became interested in teacher herself other instruments as well. This drove her to fixate on combining sounds pulled from a wide range of instruments and other sources, shaping them into new compositions.

Her music reflects inspiration from several genres of electronic, indie-pop, and jazz music. She combines production techniques á la Squarepusher and Aphex Twin, with songwriting more in line with artists like Bjork and Radiohead. This leads to a unique sound, a delicate mix of lyrics with electronic drum programming, dark and mellow sound scapes, sonic experimentation, and heavy vocal layering.

By day, Derover is an active audio engineer with a focus on live jazz music and studio production. This enables her to fully self-produce and engineer her music. And with her debut album 'Who Programs You' released in 2017, and a February 2020 tour ahead, her sophomore effort is slated for release in early 2020."

Venue Information:
DC9 Nightclub
1940 9th St NW
Washington, DC, 20001