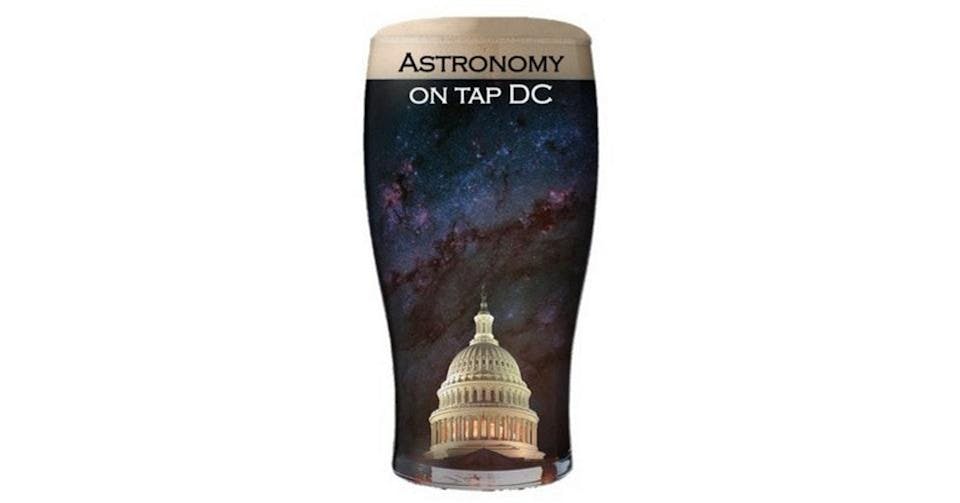 Astronomy on Tap
Astronomy on Tap DC is now hosted by DC9 and is organized by Steph LaMassa, an astronomer who works at Space Telescope Science Institute.
Each event features professional astronomers giving short, engaging talks, prize giveaways, and AoTDC merch available for a small donation.
--------------------------------------------------------------------------------
Chronicles of the Unknown: Preparing for the James Webb Space Telescope – Stefanie Milam (NASA Goddard Space Flight Center)
Hunting Elusive Giants: Uncovering a Triplet of of Active Galactic Nuclei in a Galaxy Merger – Ryan Pfeifle (George Mason University)
Who is Steve? – Exploring the Top of the World – Bea Gallardo-Lacourt (NASA Goddard Space Flight Center)
Throughout the talks, we'll have Astronomy bingo where you can win a fun prize!
Join us on the rooftop bar following the talks for sky gazing through a telescope, courtesy of Becca Ljungren and her team of astronomy educators from the Phoebe Waterman Haas Public Observatory at the National Air and Space Museum, Smithsonian Institution.
AoTDC pint glasses and T-shirts will be available for a small donation.
Doors: 7:30 Show: 8 PM 21+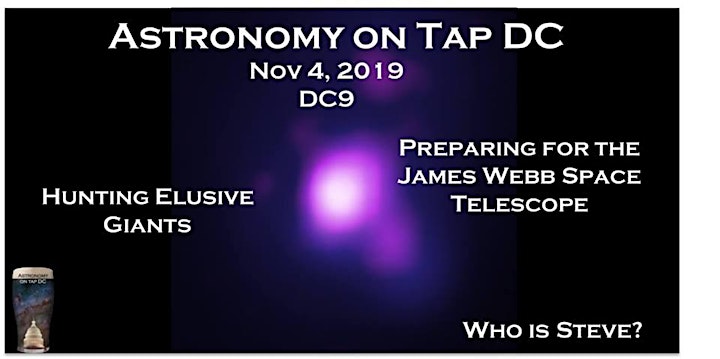 Venue Information:
DC9 Nightclub
1940 9th St NW
Washington, DC, 20001