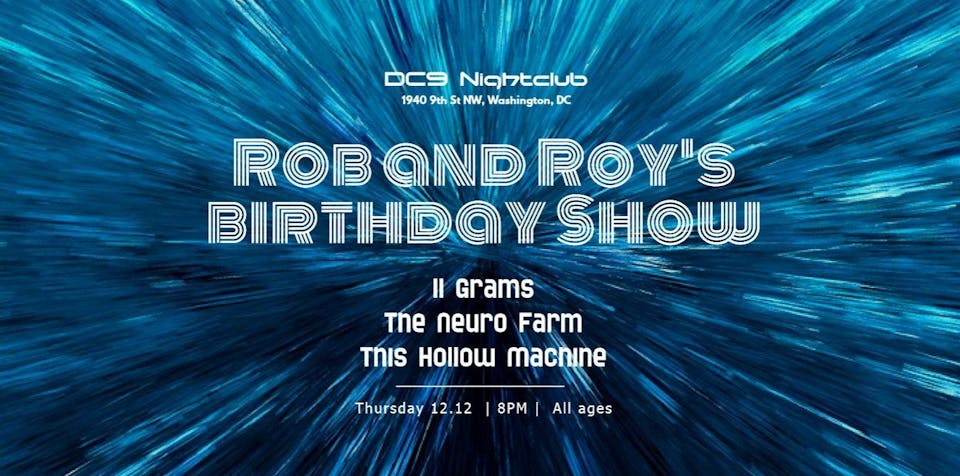 Rob & Roy's Birthday Show::
11 Grams
The Neuro Farm, This Hollow Machine
11 Grams ~ The Neuro Farm ~ This Hollow Machine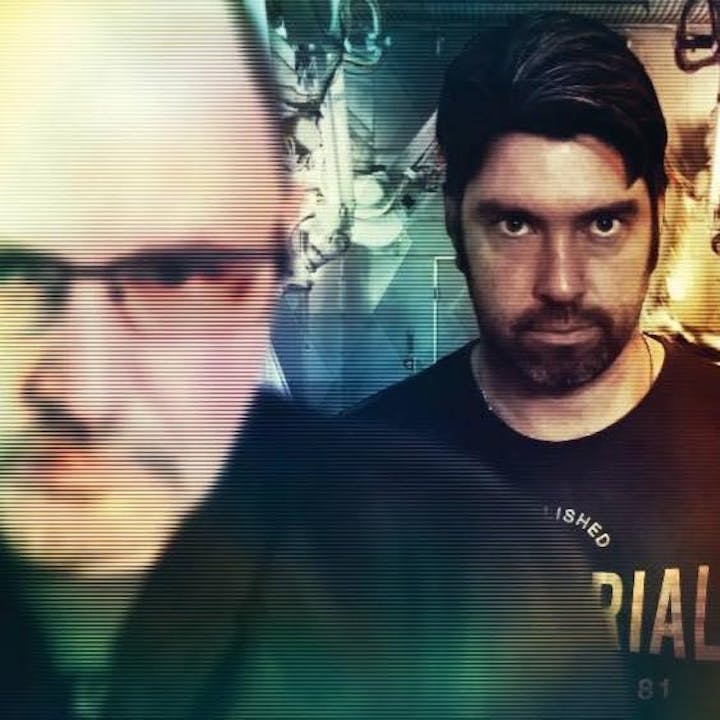 11 Grams
11grams is a futurist-inspired musical partnership between Simeon Fitzpatrick (Project K11, AUS) & Rob Early (Retrogramme, U.S.A).This Australian/American based duo have created an addictive Electro/Industrial/EBM/Synthpop style with catchy bass riffs, complex melodies and precise hi-tech musicianship.
Rob Early has established strong credibility amongst others in the electronic music scene, producing, mixing and remixing some top electronic artists worldwide. Simeon Fitzpatrick has worked with many musicians internationally, lending his unique style of electronic wizardry to various projects. Together these musical artists have forged tracks of influential stature. On New Years Eve 2015, 11Grams made their debut live performance in the Washington DC underground scene, only giving a taste of what is yet to come from their latest LP to be titled 'Panacea'.
Contributing musicians include Wojciech Krol (Controlled Collapse), Roy Retrofit (Red This Ever, Statik Sekt), Nikk Allen (Retrogramme), Pietro Oliveri (PDR), Lisa Duse (Porta Vittoria). Remixers include Daniel Myer (Haujobb, Architect, Destroid), Wolf Aud (Digital Anodyne), Karl Lindburg (Gulit Trip), Pietro Oliveri (PDR), Christian Ryder (TourdeForce).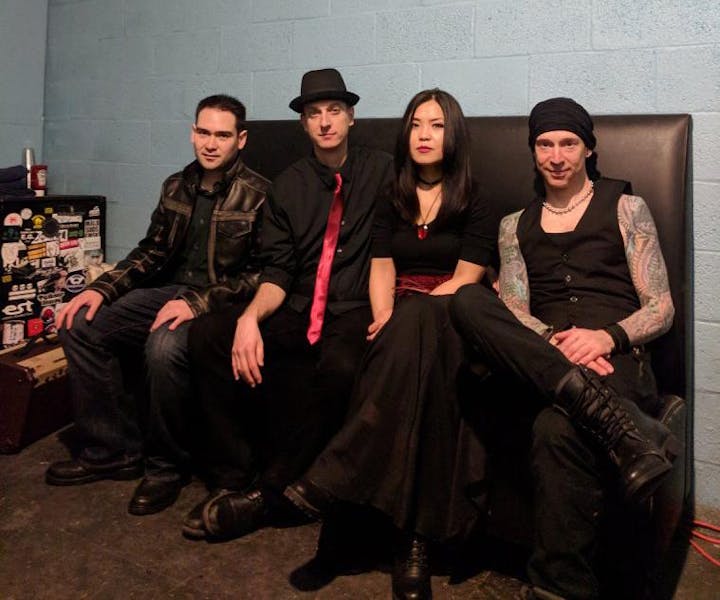 The Neuro Farm
WEBSITE | FACEBOOK | INSTAGRAM | TWITTER
The Neuro Farm is an indie rock band based in Washington DC. Brian Wolff and Rebekah Feng started the band in October 2010, combining vocal harmony with soaring violin melodies and driving rhythm guitar. They were later joined by bassist Christopher Willett and drummer Colin Diemer, who added a powerful rhythm section to the dark and dreamy sound.
The Neuro Farm draw on influences like Radiohead, Pink Floyd, Muse, Phantogram, Sigur Ros, Blonde Redhead, and Rammstein. They have produced two albums so far: Blissful Isolation (2011) and Ghosts (2014). Past members include drummer Frank Lee Ruggles and bassists Matthew Grossman and David Morrison.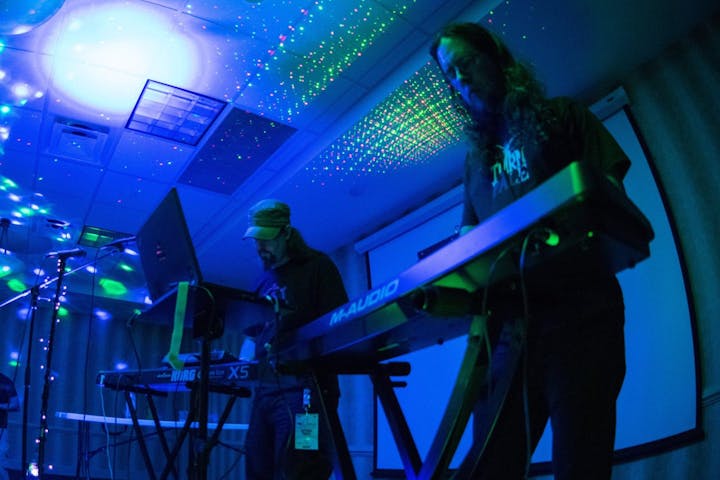 Venue Information:
DC9 Nightclub
1940 9th St NW
Washington, DC, 20001